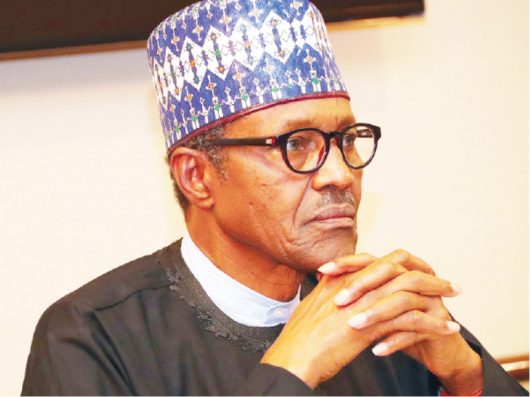 FRIDAY Column by Engr. Abubakar A. Fari
mofari@hotmail.com
Nigeria certainly is blessed with natural resources. There is land for agriculture and livestock production to flourish to the extent that all parts of the country have no reason to contrive unnecessary conflicts. There are plentiful quantities of mineral resources buried in the ground to exploit instead of the "looting spree" in the country and add value to generate income and provide meaningful jobs to many. Oil and gas are not the only viable resources to generate Fx and value added. If only the parasitical ruling elites, identified as always in government (AIG) that lack vision and that cause commotions will let Nigerians be. Buhari should for the purposes of getting the economy bubbling and setting the foundation for the upliftment of poverty focus on boosting the potentials in agriculture and livestock as well as to see that the iron and steel complex at Ajaokuta attains over 50% capacity utilization by the end of 2019.
These should go with the development of the basic infrastructure and the railways, roads and highways developments. The inter-state highways and major roads that require a sustainable bridge to link them up are done so as to facilitate the movement of goods and services in a most cost effective manner between neighbouring states. Similarly, a maintenance culture is institutionalized on our roads on continuous basis to help avoid accidents and reduce the early deterioration of vehicles because of deep and numerous pot holes. These undesirable situations only cause breakdowns and failures of vehicles and trucks and the premature replacements and the consumption of spare parts and tires that eat deeply into our FX reserves and which affect the development of other sectors. The over invoicing of imports by manufacturers and importers of goods like drugs and hospital equipments that drain precious FX in collaboration with banks and which are mere conduit pipes that remain as drain holes and which do not add-value to the economy.
The state governors should also see themselves as agents of development too. Ditto the LG Charimen who, some few years ago, hwill run to Hamdala hotel and similar outfits and share the monthly allocations between themselves and other grandees. The monthly allocations to the state and local governments are not for their personal accounts and if they cheat their people why should they not go behind bars. The cascade of cash flows from the federation account allocations and refunds from Paris club and sundry payments are not to make them sleep and "eat" the money together with their families, refuse to pay pensions and salaries but to be seen as seed money to grow the economy. The top technocrats also at the federal, the state and the local governments should see themselves as not emperors but servants of the people.
They should not be growing fat necks and walking with pot bellies scandalously while they leave their people in rags and with hunger and joblessness. They should ponder and look around their states and local levels and identify the resources endowed and link up with entrepreneurs who have the wherewithal and the capacity to grow their economic potentials into reality. They should set aside narrow political, religious and tribal sentiments as we see in the savage anti-open grazing law in the minority enclaves and the double standard in what they call "internationally accepted global practices" for herders and close their eyes for farmers to pursue primitive practices out of tribal and religious demagoguery. Cows, sheep and goats do generate billions of dollars from hides and skin exports and the milk and milk products that industries can grow are vital resources for a serious nation. But dummies like Ortom and the ignorant Plateau disorganised tribes that poison grass out of sadism to cause the death of cows indicate the level of wickedness and degeneration of the human soul that only leads a nation to abyss. Rats and rodents in the bush add no value to the economy. If any, they spread Ebola and do not provide the vitall ingredients and vitamins for a health work force. Again they destroy man and cause sickness and serve as a drag on productivity and effectiveness to add-value to the economy.
Now with Buharinomics the article on our economic revival seeks to focus on agriculture and livestock and the resuscitation of Ajaokuta iron and steel as basis for our quantum leap towards the generation of productive enterprises that add value to our natural and mineral resource. In doing so, we kill many birds with one stone, in the economic development and growth prospects. Oil and gas confusion has left Nigeria with a curse and has created parasites and myopic tribal enclaves that insult our intelligence and create parasitical class who blackmail to make money without sweat in the name of productive "Nigerians". When did finding oil in an enclave ever make the people in the area "productive". If so the Saudi and Arabs will have been seen as the "most productive people on earth". Definitely an ogogoro drinker cannot under any scenario be seen as a "productive" Nigerian. That is why their Diezeine lost her head and believed can tell any nonsense to any Nigerian.
If indeed Nigerians could stand against corruption as a block say in NNPC and threatened Diezenne to stop the nonsense as they stood their ground on pension which touched their interest and Diezani and GEJ had to surrender, had they insisted on kicking her out because of the "earthquake corruptions" and arrogance, and Jonathan would have been humbled to dust. They will have been seen as patriotic Nigerians and would have saved huge FX earned for the country and helped uplift many Nigerians from poverty. But they chose to follow the wind of the times only for their bank accounts and building assets all over the country. But because of narrow minded corruption, they allowed her to get away with the impossible which in saner countries will never happen. So that was why Andrew was caught with 9 million US Dollars and many corrupt NNPC guys with chicken feed allowed 150 million Nigerians to loose unbelievable quantum of FX that would have turned around the lives of millions.
Now Buhari has come to step on the toes of former heads of state and other "oil bloc" beneficiaries. Any wonder then the gang up of OBJ, IBB, Danjuma and Ali Gusau and co to back Atiku who they believe will return their oil blocs. It is unfortunate that these few "gentlemen" at over 70 years wish to corner billions of Dollars for themselves and families of the internal FX generated from oil and gas that will help alleviate the sufferings of millions of their fellow Nigerians despite all they made in governance in the past several years. One will wonder if the "Muslims" among them fear meeting with their Lord Allah when they die. Those "born again" Christians from their actions do not in truth portray themselves as truly "born again". So Nigerians must decide who their friends and enemies are.