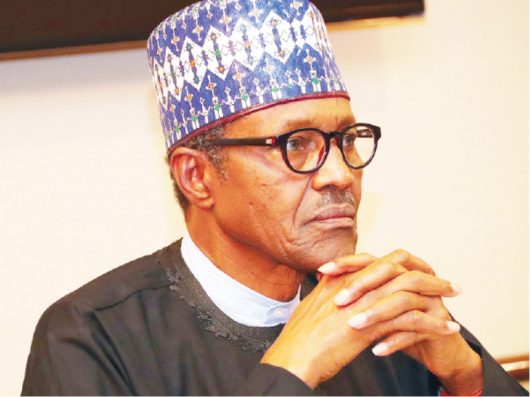 FRIDAY Column  by Engr. Abubakar A. Fari
mofari@hotmail.com
Practical politics consists in ignoring facts
-Henry Brook Aadams 1838 -1918
The cow is a blessed animal. Also blessed are the sheep and goats that, since time immemorial, the Prophets of Allah/God remained as herders; though they did not come close to pigs and rats. No Prophet of God raised pigs and, or ate, rats ever.
If the praises and lessons of the many so-called "Praise the Lord" middle belters and what Okar, the Tiv, the coup mastermind in 1992 called as his "the good people of the south", were to remain in their hearts and not in their lips, Nigeria will have been great. The pictures in the many hand-outs of the mini-Bibles do not portray Prophets as herders of pigs. We are awaiting Nigerians with the CAN toga to earn the respect of the "civilised world" led by, for now, their Christians masters in the west in the generation of FX and value added and to be invited for the G8 meetings of rich industrial countries.
Equally, till date, the Shi'a branch of Muslims have not grasped the strategies to generate FX and value added. While Iran is sending communication satellites in space, their Shi'a followers in Nigeria are exhausting themselves marching long distances to respect their leader who they appear to revere more than Prophet of Mercy Muhammad. Today, many distressed parents see their children and daughters lured and motivated into youth delinquency, where temporary marriages take place and they enjoy sexual relations free of charge. These youngsters do not engage in productive enterprises such as farming and herding of animals, from which FX and value added could be generated, as was the case when the British colonialists and their immediate successors managed and controlled the hides and skin business effectively.
It was such that a goat skin slaughtered in about the 13 provinces of the North could be identified in the UK. The Sokoto and Katsina, as well as Kano and elsewhere, where marked and the production in tanneries that created jobs and the annual slaughter of rams for the Eid-Kabir provides huge FX for the skin trade. I can't recall how Nigerian middle belters and the Christians generally boost their and the nation's fortunes in generating FX and value-added. Even though they benefitted from largesse under Babangida and the lucrative positions as governors under the military, now with government strategic positions as Secretaries of the Federation and Speaker among the many others.
A former GMD of NNPC, Andrew, from southern Kaduna who rose from rags to riches placed underground a substantial sum of US dollars 8.0 million without being in circulation to add value to the economy. Consider also the likes of late Alex Bade, Yakowa, noise maker Gana.
We ask Reverend Kukah why not develop the FX and value added production capacities to export for the Southern Kaduna and Plateau and the militants in Benue and Taraba which, as CAN, are your first responsibilities than dabbling into Almajiri issues. Even though it should be an eye opener for the Izala, Darika, Shi'a and the JNI as well as the so-called Shari'a National Committee to wake up from long and sadistic slumber on Almajiri issues in the north. These actions will stamp out criminal acts by outlaws committing terrorism in Taraba and Plateau as manifested by the genocide in Mambilla and Du in the enclaves of Berom communities. The over 40 years of genocides in the Southern Kaduna, since Kafanchan in 1979 till date, indicates that the middle belt is not ready for economic progress. The theft of cows and the injustices of the anti-open grazing law are clear manifestations of savage acts to support the Christian West agenda to under develop Africa, as Rodney wrote in his Book.
In Benue, Dangote trucks were burnt by the Tiv, simply because he is a Kano Hausa-Fulani man and a Muslim boldly acquiring the Benue cement. Who stopped the Tivs from taking ownership by pooling their savings and resources and taking over? The business ventures of Muslims in Kafanchan and elsewhere in the middle belt like vehicles, trucks, farm lands cattle and real estates and super markets including personal cars and vehicles are burnt and destroyed to ashes out of savagery and envy. More so because the middle belters have no assets and business ventures that could also be burnt and destroyed. The question is have the middle belt Christians lost hope in the generation of enterprises that could produce FX and valued added that could be sabotaged, like they do innocent people that do not profess their religious dogma? The acts of sabotage and the destruction of the economic lifeline of Muslims in the so-called middle belt are what Reverend Kukah should tackle which are so dangerous and remain the albatross in peaceful co-existence. The economic divide is the devil Kukah should address in the middle belt.
I understand that Dangote now uses coal that he purchases from a mine leased by an Ibo in Kogi to meet his electric power needs. He is effectively doing away with the sabotage of the gas supplies from the Niger Delta that minorities with short-sighted mentality pursue out of wrong-headed mentality. Other cement plants are pursuing same. So, no more blackmail from unruly minorities that despite the huge benefits in FX they derive from all the oil companies through employment, scholarships, numerous contracts secured by indigenes and the theft of crude oil; yet ungrateful to their Lord.
Further, on the minority's shortsightedness, the Daily Trust of Wednesday, January 2, 2019 page 4 says "Ortom's rice farm set ablaze". It says armed men have set ablaze 250 hectares of rice farm belonging to Benue State Governor Ortom. It is located in his village in Gbajimba in Guma LG, estimated at "over N100 million". It is unfortunate clearly. But unfortunately, however, it would seem that nemesis are catching up with the mastermind of the economic saboteur of herders; one who creates an environment where Nigerian citizens are denied their rights and well being to pursue their rights to raise cattle that are as good as rice or yams, if not better in both the drive for self sustenance in food production, FX generation and value added as revealed in this discourse.
While CAN and middle-belt youths completing NYSC are seeking jobs in Katsina; the Tiv from Benue are dominating the Federal University in Dutsin-Ma in Katsina, to the exclusion of Katsina indigenes absurdly. Yet, with no infrastructure, no any fair arrangement to sustain ranching by all standards, Ortom insisted on a savage law which he did not and will never commend to Benue farmers out of tribal and religious bigotry. It has started to backfire on him directly; and innocent people should see this as an eye opener that double standards in justice will fail. In fact when late Isaiah Balat lost his valuable assets, a super market along Ali Akilu road, it was a consequence of the sabotage by the CAN minorities of southern Zaria(or Kaduna geographically same). If they own as many that perhaps to be destroyed there will be a rethink.
Of particular interest to me is to close this piece with the FX case of the Chief Justice of Nigeria Onnoghen "to be docked over "Undeclared" Dollar, Euro and Pounds Accounts". Atiku, as to prove Obasanjo right that he "can do anything to satisfy his interests" among others, to be President by all means joined those fighting the "planned arraignment of Chief Justice of Nigeria" just to please Igbos who have no regard for him.
The Chief Justice, if he takes a decision to condemn a Nigerian to death and or life imprisonment in prison there is no appeal. Why is anyone asking a Chief Justice of the Federal Republic of Nigeria to disobey a court order? This is absurd.These politicians are jokers and unfit to be elected as LG councilors.
It is instructive that late Diepreye Alamieyeseigha, former Governor of Bayelsa state and a minority, who Atiku attended the March 2003 event that kicked his campaign in 2003, on June 28, 2012 for his reelection, had messy deals. These corrupt practices were reported by the WIKIPEDIA that the whole world has access to, says that "the United States Department of Justice announced that it had executed an asset forfeiture order on US Dollars 401,931 in a Massachusetts brokerage fund, traceable to him.
They alleged were proceeds of corruption. Alamieyeseigha again was detained in London on charges of money laundering in September 2005. At the time of his arrest, the Metropolitan police found British pound 1.0 million in cash in his London home. Later they found a total of British pound 1.8 million in cash and bank accounts. He was found to own four homes in London worth an alleged British Pound 10 million. His state's allocation for the last six years has been in the order of British pound 32.0 million."
So out of 32 he wangled 12.8 or 40% alone out of the money meant for millions of Bayelsans. Why do these defenders of Onnoghen not ask their man to ignore the US and UK judgments and court processes. Is Nigeria a banana republic? Or is it that the governors of south-South, Atiku with all the braggadocio having similar scenario with Alamieyeseigha? These huge FX that belong to Bayelsans and forfeited abroad can turn round the distress of his people but transferred to rich countries. This amounts to sadism. Nigerians should thank Allah/God for sending Buhari to recover the huge FX looted by corrupt people including a Chief Justice of Nigeria and even those who defend them.
Such pronouncements from the South-South governors and shallow minded lawyers from the south lack sense of decency; and only portray them, once more, as the most clueless Nigerians for thinking not with their heads but with their mouth.
They are like the Jews entrusted with "divine knowledge" but behave like a donkey which carries huge burden of books, understanding nothing from them.