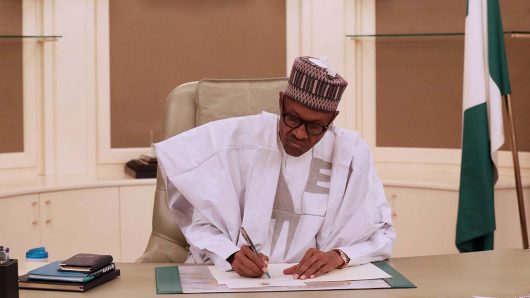 *Presents 2021 budget September
By Ikechukwu Okaforadi, Musa Adamu and Christiana Ekpa
President Muhammadu Buhari will today sign into law the revised N10.8trillion 2020 budget estimate, just as he will present the 2021 Appropriation Bill before the joint session of the National Assembly in September, in compliance with the January to December budget cycle.
Minister of Finance, Budget and National Planning, Zainab Shamsuna Ahmed, revealed this yesterday during an interface with the leadership of both chambers of the National Assembly, where she seized the opportunity to intimate the lawmakers of plans to submit the 2021-2023 Medium Term Expenditure Framework and Fiscal Strategy Paper (MTEF/FSP) later this month.
The Minister while briefing principal officers of the Senate and House of Representatives led by the Senate President, Ahmad Lawan, and the Speaker, Femi Gbajabiamila, disclosed that President Muhammadu Buhari had given directives for the Ministry to expedite action on next year's budget estimates to enable him present the 2021 budget proposal to the National Assembly by the end of September this year.