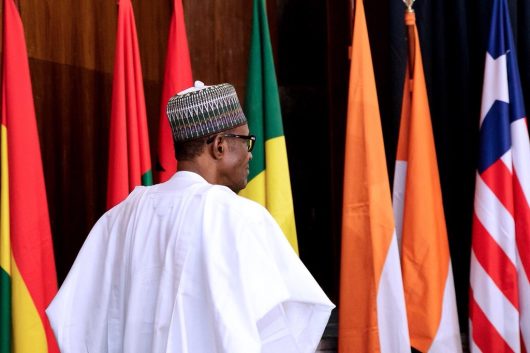 By Stanley Onyekwere
President Muhammadu Buhari yesterday commissioned the first phase of the much awaited Abuja mass transit light rail eleven years after it was convinced, with a pledge to improve on infrastructural development across the country by his administration.
Buhari said the accomplishment clearly demonstrated the current administration's commitment to addressing critical infrastructural projects and keeping with the ideals of the Change Agenda to ensure prudence in the management of public resources, value for money considering the huge investments in the project.
He said: "Let me place on record the Nigerian government's appreciation to the Government of China and the EXIM Bank of China for their support on this and many other projects currently being executed in the country.
"This gesture further cements the already existing cordial relations and developmental partnership between Nigeria and the People's Republic of China."
He therefore assured that the federal government would ensure the completion of the Abuja Light Rail Project, which has a total length of about 290 kilometres.
He opined that transportation is one of the live wire of any city, as it paves way for any meaningful development.
Earlier in his welcome address, FCT Minister, Muhammad Musa Bello, disclosed that the total cost of the first phase of the project (Lot1A and 3), stands at about 823 million dollars.
Bello explained that 60 per cent of the project cost was funded by the China-Exim Bank, while the remaining 40 per cent was funded by the FCT Administration.
He added that Lot 1A and Lot 3, with a total length of 45.8 kilometres, starts at Idu Industrial Zone, through Gwagwa-Dei-Dei and terminates at Gbazango Station in Kubwa, while Lot 3, starts from
Transportation Centre, through Idu Industrial Zone and terminates at the Nnamdi Azikiwe International Airport.
According to him, the administration has also taken delivery of the three coaches meant for the initial operations of the rail, while awaiting the arrival of the rolling stock of 48 coaches.
Bello added that the FCTA has concluded an infrastructure soft loan agreement with the Exim Bank of China for the supply of the remaining coaches, including their maintenance for three years, at a cost of about 1194 million dollars.
He further revealed that the bank would fund the 85 per cent of the project (US$157,001,049.89), while the FCTA would bring in a 15 per cent counterpart fund of US$37,007,552.54.