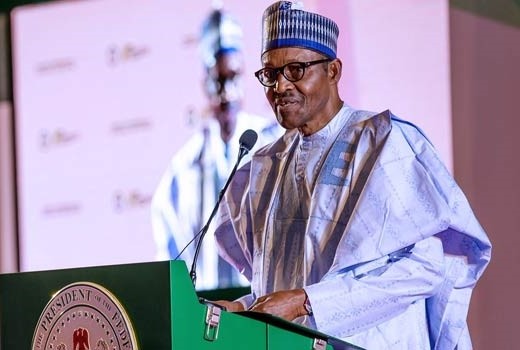 By Lawrence Olaoye
A group, National Consolidation Ambassadors Network (NCAN), will today present the Expression of Interest and Nomination Forms to President Muhammadu Buhari to enable him contest the primary election of the ruling All Progressives Congress ahead of the 2019 Presidential election.
The group had last week purchased the forms at N45 million on the ground that it wanted the President to continue the good job he had started in the country.
Meanwhile, the President had earlier said that he, as a salary earner, could not raise the N45 million specified by his party for the forms. Speaking after procuring the forms for the President at the APC headquarters in Abuja last week, the NCAN National coordinator, Sanusi Musa, had said "We are members of NCAN (and) our resolve, since our formation over a year ago, is primarily to ensure that president Buhari seeks another term as well ensure that the president emerges victorious in the 2019 poll.
"Our reason for embarking on this project is based on the recognition of the fact that the president has started laying a foundation for a better Nigeria and there is need to consolidate on the gains so far made.
It is for this reason, we pride ourselves as Network of Consolidation Ambassadors. From September 2017 up till April 2018, NCAN was in the forefront of calling on president Buhari to seek re-election; in order to consolidate on the good work he has been doing, by building on the foundation he has laid for a prosperous Nigeria."
Criticisms have trailed propriety or otherwise of the decision of a group to purchase the forms for Mr. President.
While some have argued that the N45 million donated by the group to purchase the forms contravenes Section 91(9) of the Electoral Act which puts the ceiling of N1 million as donation to any candidate, others posit that the President has yet to emerge the candidate of the party and as such not subject to the provision of the law.
Many have also called on the President to prevail on the leadership of the party to reduce the cost of the forms in order to open up the space for younger elements to contest on the platform of the ruling party.