Bridging infrastructure gap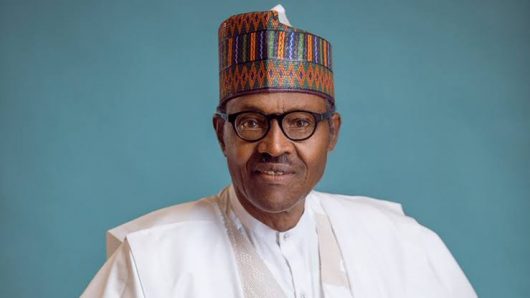 An innovation has been introduced to road construction in the country. It has come by way of Executive Order #007 that President Muhammadu Buhari issued weekend of Jan. 26 2019. It makes it possible for the government to involve the private sector in an area that it had until now kept to itself. That responsibility had become onerous, leading to what is now a wide infrastructure gap. Executive Order 007 is intended to bridge the gap.
How the gap came about was explained by the President. "In recent years, our reliance on annual budgetary allocations to fund roads development has been disappointing, given that our budget proposals have not always been passed in an expeditious manner by the National Assembly. There have also been revenue shortfalls that have hampered our efforts to fully fund critical projects. Furthermore, at the inception of this Administration, we met a significant backlog of local contractor debts, which we, as a responsible Administration, have undertaken to clear."
Buhari said this "new scheme on roads development" would, hopefully, "boost the confidence of investors in the country." To kick-start it, at a pilot level, six big time investors have been picked to construct a 769-kilometre federal road across 11 states in the nation's six geo-political zones. The firms are Dangote Group of Companies, Lafarge Africa Plc, Unilever Nigeria Plc, Liquefied Natural Gas of Nigeria and China Roads and Bridges Corporation.
The incentive the government has dangled before the investors is obviously a substantial tax rebate. It is important that the firms voluntarily accept to key into the scheme for it to be a success. And it does appear they have accepted. Alhaji Aliko Dangote, who spoke for the business partners of the scheme, pledged the support of the business community. He assured that the manufacturing companies would mobilize funds for the rehabilitation of roads across the country.
No doubt, the President is certain that the scheme would work. His expansive mood is based on the apparent success of a similar strategy he used to build new roads and rehabilitate old ones as chairman of the Petroleum Trust Fund (PTF) in the 1990s. "Since I oversaw the successful implementation of the Petroleum Trust Fund roads development programme in the 1990s, various models have been adopted in addressing the infrastructure gap."
On our part, we welcome this presidential gesture. We see in it a great potential for transforming what has become a national disgrace into one of pride. It may have come in the wee hours of the President's first term. But it is better coming late than never.