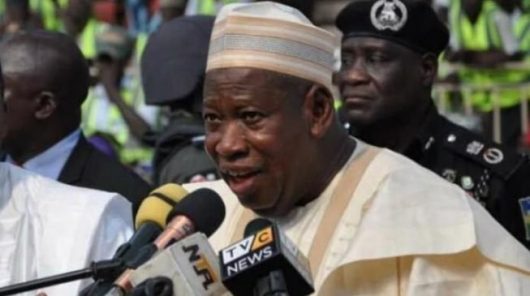 Kano State government recently approved N100 million for French lecturers in universities owned by the state to undergo postgraduate programmes in selected French universities. The beneficiaries teach in the Kano state University of Science and Technology (KUST), Wudil; Yusuf Maitama Sule University and Kano State Polytechnic. The French universities include University of Lyon, Ecole Central, Nantes, University of Bourgogne, Nice Sophia Antipolis, EPITA, Paris, University of Paris Sud and University of Paris Sacley. The courses of study are run under the Kano/France Joint Scholarship Programme. Beneficiaries are sent for their Masters and PhDs.
Explaining the programme, Gov. Ganduje's chief press secretary Abba Anwar said Wednesday in Kano that the approval of the disbursement was meant to help the beneficiaries go through their courses of study without any form of stress. He said while the government would respect the terms of the agreement with the French government, it expected the beneficiaries to be focused and diligent so as to "give value for the resources invested in sustainable development of education in the state."
It must be said that Kano's commitment to sustainable improvement in the quality of education has received global attention and commendation. The improvements are noticeable in physical infrastructure, school child enrollment and teacher training and remuneration. The number of PhD holders the state has produced over time is unrivalled by any other states in the country.
Now the state has gone a notch higher with this French training scholarship programme. It is a shame that Nigeria, surrounded as it is by French speaking neighbours, has very few French speakers. These our neighbours, on the other hand, aggressively push for the teaching of the English language in their schools. This bilingualism enables them to take up plum jobs in regional organisations of which Nigeria is a member, including the Economic Community of West African States (ECOWAS). This body is quartered in Abuja but 80% of its staff is non-Nigerian. Every candidate that Nigeria had put up for President of the African Development Bank (AfDB) had failed until Dr. Adewunmi Adesina came along in 2015. He was elected May 10 of that year mainly because he is fluent in both English and French.
It is in Nigeria's national strategic interest to popularize the teaching and speaking of the French language. It will earn us the respect of our Francophone neighbours who right now are not comfortable with our numerical and economic strengths. Again, their combined population will assure for us a captive market for our exports. So, let's go for French. Parlons nous Francais. Pourquois non?