Book Title: Dear…in his absence
Pages:  112
Year of publication: 2020
Author: Zarah Mele Kyari
Publishers: 19th Media
Reviewer: Nasir Dambatta
On the surface, this book's title may sound more like a collection of poems, but not at all. It oscillates between pure fiction and the true life of a Borno girl – Maryama, who went through very tough odd as a child at a loss as to the whereabouts of her father. The book captures the unfriendly socio-economic troubles that Maryama grapples with, which the book's blurb described as  "struggling amidst the emotional trauma of not knowing the whereabouts of her father and saddled with responsibilities far above her age…".
The book is indeed a telling account of how to be strong in the face of hardship and difficulty in order to reach one's desired destination.
What is equally striking about the author, Zarah Mele Kyari is that she is still a teenager and student at the senior secondary school level in Abuja, yet her demonstration of creativity and writing abilities – as could be gleaned from this book is beyond the ordinary.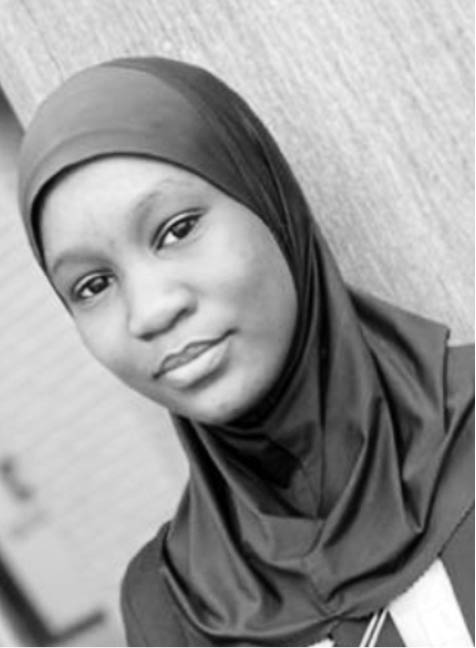 The uniqueness of the author's highly-creative mind came to public glare when, on the occasion of the public unveiling of the book,  her father, Malam Mele Kyari openly admitted that she has shown signs of intelligence in her early years as a child. He told a parked audience at the formal launching of the book in Abuja, that she once told him that when she grew up, she would like to be a lawyer and that he didn't attempt to tame her. As a father he wanted to give her all the encouragement she needed to build her professional/ career future. Whether Zarah would still pursue a career in Law or not, she has, by this book demonstrated that she has the chance of  becoming a big name in  Northern Nigeria's prose and poetry space.
For the records, here is what the author's father said extempore at the launching of the book in Abuja on the 20th of March, 2021:
"I know a few things about a child's mind and I know that every child is smart…She hardly talks in public but I discovered that her ability to manage English Language was beyond what I can, and definitely she has a great future in literature world".
The book's eight chapters are written in lucidly-convincing style. And so is the choice of her characters in the story: they're not many and the reader easily keeps track of the names and the events that shape the thematic preoccupation of the book. Zarah cleverly weaves an interesting story around her principal character – Maryama, who also reflects important elements of good child upbringing in a typical Northern society. It also reflects the reward of endurance and hard work of a child tragically under pressure from the absence of a father, as typically the head of the family in Northern Nigeria. The book also underscores the common adage that' all is well that ends well'.
Another striking thing about the book is how she succinctly captures lifestyle of the poor in a typical Northern society. For instance, on page 16 of the book, Maryam's 'middle-aged mother  rebuked her daughter for sleeping while it lasted, which suggests that children should be trained to detest laziness. Interestingly, to capture Maryama's poor family background the author portrayed Maryama as sleeping on an ordinary "raffia mat" as against a good bed and mattress. In the fist part of the novel, a picture was painted of the worrisome state of prisons (now called Correctional Centres) today in many parts of the North – a wake-up call on the need for a reform of our correctional Centres.
From chapters one to chapter eight, the book is not just educative about 'the other side' of life but also contains fantastic imagery that creates in the mind of the reader, something akin to a movie.
The author – Zarah Mele Kyari is not the  first African female novelist, like Flora Nwapa (one of the estimated 56 outstanding Nigerian female writers) but Zarah has undoubtedly started a journey to the top because she has done something spectacular in her book. She may not  be at par with novelist Adaobi Tricia Nwaubani an essayist whose first novel 'I do not come to you by chance' won the 2009 Commonwealth Writers Price Best First Book(Africa) and the Betty Trask Award for Best First Book in 2010, yet Zarah has written one  of the most qualitative  female fiction  books in today's Northern Nigeria. Considering her age and level of education, Zarah has proved her mettle as a young girl with brilliance and  tons of creativity.
It is also possible to see that the author is following the footsteps of a famous female author – Zaynab Alkali. Widely believed to be one of the North's  first woman novelist, Zaynab's first book – The Stillborn (1984) earned her the award  of the Association of Nigerian Writers Prose Prize a year later in 1985. She wrote a number of other books in 1987, 1997, 2005 and 2007.  Significantly, Zarah –  just like Zaynab Alkali – has started on a sound footing and her potentials of being a literary giant in the near future is visible in her style of crafting the story; skillful choice of  English words and flowery expressions and phrases.
She may be different from another respected female Hausa novelist, Balaraba Ramat Yakubu, but they share something in common by way of promoting values that many  Nigerians and indeed Northerners hold dear.
One other female novelist in the North who shares Zarah's imagery is Aishatu Gidado Idris, whose first novel, "Rabiat"  became one of the most fondly-remembered works of fiction in today's North.
The book " Dear….in his absence" is quite an inspiring work of fiction about the courage to forge ahead not minding the drawbacks of this life. She is possibly the youngest female novelist in the history of Northern Nigeria.
The blurb on the book succinctly highlights some exciting facts about the author thus:" It is no surprise that Zarah is writing her first book at this young age. Right from junior secondary, she had always shown a strong passion for literature and her textual analysis in English and Literature classes have always been amazing. The birth of this book tool her several months of hard work, sleepless nights and a high level of discipline to strike a fair balance between her passion( story writing) and her academics".
Essentially, this book is the type you find on the shelf of a literature don and budding intellectuals passionate about works of creativity in today's Nigeria.  It is also a beautiful addition to the latest publications by Northern female novelists in the nation and indeed up country.