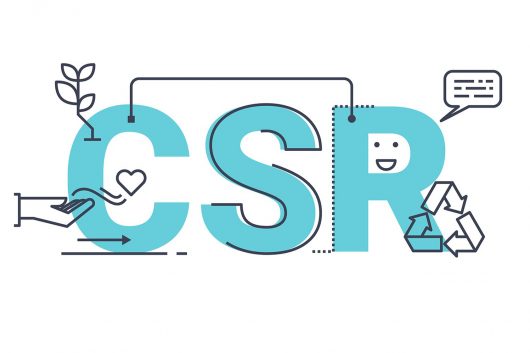 Tuesday Column By VICTORIA NGOZI IKEANO
vikeano@yahoo.co.uk | 08033077519
Last time this writer discussed the issue of corporate social responsibility (CSR) wherein it was highlighted that the goal of a corporate organisation is to equitably reward all those who contribute in one way or another to it remaining a going concern. These stakeholders were named and it was pointed out that each is just as important as the other, including the management which managerial skills produce the profit that are then distributed equitably and satisfactorily to all the stakeholders. Against this background, it is believed that a businessman/ businesswoman or more precisely, someone who has headed a successful corporate organisation would make a good governor/president as he or she is in tune with how to make money. And in our world, money is the common denominator, whether in the private or public sector.
Doubtless, anybody in a leadership position whether as a local government chairman, governor or president ought to have some management skills, that is, the ability to get the most results from the least resources. This is especially true in these days of dwindling/inadequate resources when many public organisations lament that they do not have enough funds to fulfil their mandate. But is the goal of a private organisation same as that of a public organisation? While the goal of a corporate entity is essentially to make profit, that of a state or nation is to provide what is termed the dividends of democracy to all strata of society who are indeed the stakeholders, from infants to the elderly. That is, meeting their needs through provision of basic social amenities as roads, education, hospitals, electricity, etc.
Surprisingly, 20 years after inception of democratic rule in this 4th republic the nation is still grappling with issues of social amenities. They remain a pipe dream for many of our citizens with their quality and affordability another contending matter. Some two decades after, we ought to have moved from this phase to the next stage of dividends of democracy which is industrialisation. Industrialisation is the best way to boost employment because of its multiplier effect and value added chain. Apart from those working directly in the factories, it provides sundry other employment through suppliers, retailers, vendors, and so on. All 36 states of the federation and Abuja are sufficiently blessed with natural resources to be able to attract investors and establish industries in their domains. Nonetheless, industries require a conducive atmosphere to thrive and it is the responsibility of the chief executive of a state to create such environment through appropriate policy formulation and incentives such as tax holiday.
Thus people who are now coming to manage state affairs from the private sector such as Nasarawa state governor-elect, Engr. Abdullahi Sule who was chief executive of a conglomerate, are better placed to initiate such policies as well as attract investors through their personal contacts and experience.
But by far the greatest factor required for any organisation to thrive be it public or private and for society itself to thrive especially in this part of the world, is peace. Indeed, peace, which cannot be quantified in naira and kobo is itself a dividend of democracy. There can be no meaningful progress anywhere without peace. It is the fulcrum on which every other thing is built. So, it is often hammered that the primary responsibility of a government is to safeguard life and property. This is a difference which a private-sector accustomed governor-elect would find when he mounts the saddle as his state's chief executive. Whereas previously he did not have to worry about this as a private-sector player, now however, he has to factor it into everything he does if he is to be as successful as he was while on the other side, so to speak. Thus for a state and others with diverse ethno-religious and cultural groups as Nasarawa, ensuring harmonious co-existence among these diverse groups is a top priority for its number one citizen for, there is strength in diversity.
One advantage which a private-sector experienced top player can bring to bear on his state's civil service is a new work ethic that is oriented towards the business maxim that 'time is money' and has no room for frivolities and lazing about. This may only be a gradual process as habits die hard.
In a corporate organisation all the stakeholders – management, shareholders, customers, suppliers, and the community – contribute one thing or other to enable it stay afloat and make profit which it then distributes in diverse forms to them. What does the stakeholders in a society contribute to the government to enable it deliver the dividends of democracy to them. Tax, direct and indirect. In our clime it is assumed that social amenities provided by the government (electricity, water, hospitals, education) should be free as part of the citizens' dividends of democracy. This is wrong and against the law of balance, for it is only in giving that you can receive. There is need to strike a balance here so that the 'giving' does not amount to extortion. The people, segmented as they are should be able to give or contribute only what is reasonable and within their means voluntarily for them to be able to appreciate the government and for the government too to be able appreciate them. In Nigeria every Dick and Harry aspires to be in leadership position which should not be the case because leadership is something that is inborn or cultivated through appropriate education and experience. A leader is one who among others, inspires people to achieve certain targets, and brings out the best in you and so on. Not everybody is called to be a leader.