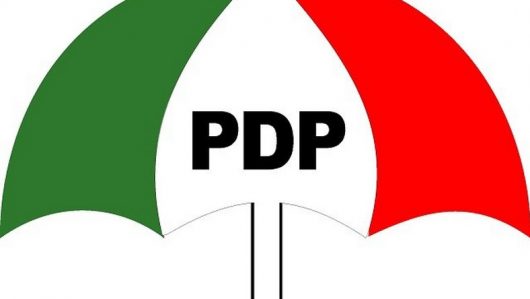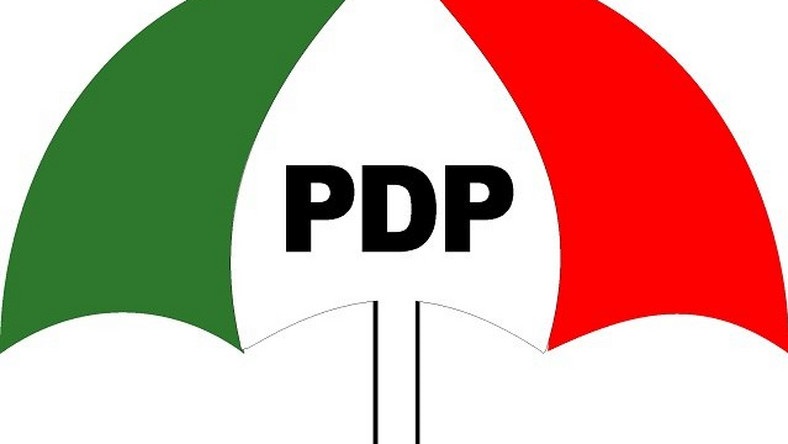 By Lateef Ibrahim, Abuja
The Peoples Democratic Party (PDP) on Tuesday dismissed claims that its National Chairman, Mr Uche Secondus, is interfering in its Bayelsa State governorship primaries scheduled for Sept. 3, pointing out that the process is on.
The PDP stated that it has not reached any conclusion in respect of the issues raised concerning the issue of its Bayelsa state governorship primaries.
The PDP South-South Youth Vanguard, it will be recalled, had warned the party's National Chairman, Mr Uche Secondus, against interfering in the Bayelsa governorship primaries scheduled for Sept. 3.
The organisation, in a statement issued by its National Chairman, Mr James Akpofure, on Monday in Abuja, warned Secondus against subverting the party's constitution to pave way for any interest group.
However, the National Publicity Secretary of the Party, Mr Kola Ologbondiya, while addressing a press conference in Abuja, maintained that the claim of interference is total wrong and was just being used to create wrong impression about the party and its leaders in the eyes of the members of the public.
Ologbondiyan said that the process for the primary was still ongoing and the party was yet to take any position.
According to him, "The party primaries has a process and under the leadership of Secondus it is very procedural and we will not allow the party to be stampeded through taking actions that will negate the principles of our party, as a democratic party.
"So, the process is on and the party has not reached any conclusion in respect of the issues raised concerning those who were elected into offices either as chairman or councilors in Bayelsa state The party is still holding meeting in respect of this.
"It is totally unfair and misplaced for anybody or group of people to come together and alleged that the party has taken a position or make allegations that the National chairman has played a role in that process. It is absolutely incorrect", he stated.
Ologbondiyan disclosed that party had constituted committees to go and conduct the ad hoc delegates elections.
He added, "I can clearly say that the governors who chaired those teams, to the best of their abilities, were wonderful in their performance and at such other processes will follow."
Ologbondiya said that the party has a channel for aggrieved aspirants or members to express themselves, saying the party has appeal committees at every level of elections for international democracy.
His words, "If there are grievances, aspirants and members should follow that rather than making frivolous allegations.
"We run a political party that is very democratic, open and transparent. That is clear in context and decision and as such, we do not envisage that any member or aspirant will instigate internal strive or crisis in the party", he explained.
Ologbondiyan, however, expressed the firm optimism that the PDP will win Bayelsa and Kogi governorship elections, in a free and fair contests, saying the two states were PDP stronghold.
He advised the All Progressives Congress (APC) not to waste tax payers money by distributing "Trader moni" in Bayelsa, under the guise of looking for votes.
The NPS of the PDP said, "As a matter of fact, if there is anything today we will advise Governor Yahaya Bello to begin to write his handover note in Kogi state. Because even Kogi state was a traditional home of the PDP.
"On the issue of Bayelsa, the state is a traditional home of the PDP, we are in democracy, so APC has the right to run an election, but there is no way that the people, seeing what is happening in Nigeria today, will vote e APC. Bayesians will not do that", he said.
Ologbondiyan further declared that there was no division in PDP Kogi adding that the party is "intact and strong" in both states going into the two governorship elections.
He said, "In Kogi state the PDP will remove the incumbent governor, Yahaya Bello, as a united party," adding that people were ready to vote him out.
Continuing, Ologbondiyan said, "Kogi people, for your information cannot be bought with money. They are not goods on the shelves that governor Bello will just wake up and say if I pay this amount I will win.
"Don't also forget that Kogi has history of changing their governors at their convenience. In 2003 the late Prince Abubakar Audu was voted out of office because of none payment of salary.
"So the people of Kogi state have natural way of determining who has done well and failed them and they will naturally replace anyone who has failed them."
He urged INEC Chairman, Prof. Mahmood Yakubu to ensure that KOgi and Bayelsa elections were credible.
The NPS said, "We expect him as a party to conduct an election that will be clean, clear, credible and that will be generally acceptable to majority of Nigerians".