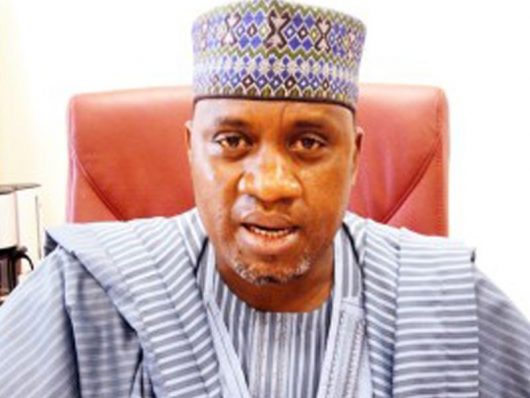 From Ibrahim Sidi Muh'd, Gusau.
Hundreds of suspected armed bandits have invaded some village communities in Tsafe local government area of Zamfara state killing eighteen persons including the elder sister of a serving Senator, Kabiru Garba Marafa representing Zamfara central.
According to an eyewitness identified as Aliyu Bawa Mada, the armed bandits have simultaneously launched attack on Ruwan Bore, Fegin Mahe, Tudun Wadan Mai Jatau and Dakoka villages killing innocent people and set ablaze many houses and food items.
"The bandits have mercilessly killed thirteen innocent inhabitants in Tudun Wada village, set numerous houses and local food silos ablaze.
It was terrible as they were not after any valuables but innocent souls", Mada narrated.
He said in a simultaneous nasty operation in Ruwan Bore which was said to be targeted at Senator Kabiru Garba Marafa's senior sister.
"Despite terrible screaming by the helpless woman who was asking them to take all her valuables with them and spare her life but, the bandits thrust a rifle into her mouth and fired her to death instantly".
He further narrated that, the bandits have after killing the senator's sister, abducted her husband alongside a boy who was reported to be a relative to the devastated family.
It would be recalled that, bike-riding bandits in large numbers had invaded Tudunwada village last Sunday killing no fewer than nine persons while many sustained injuries from gunshots.
Confirming the incident, the Police Public Relations Officer (PPRO) of the state Police Command, SP Shehu Muhammad said, fifteen persons were killed including a woman, and alleged kidnap of six women and one Alhaji Ibrahim after the attack on Wonaka, AJJa, Mada, Ruwan Baure, Doka, Takoka and Tudun Maijatau villages of Mada district in Gusau LGA On 04/02/2019. Fortunately, he said the 6 abducted women have regained their freedom and have rejoined their families.
He said normalcy has been restored to the affected villages with improved deployment of PMF, CTU, special forces and military teams to the area to forestall further attack on neighbouring villages.
"The fact is that, the attack is presumably a reprisal to the attack on some Fulanis in a J5 vehicle on 1st February, 2019 where 7 Fulanis and their animals were killed and set ablaze by an outlawed group of "Yansakai," Shehu stated.