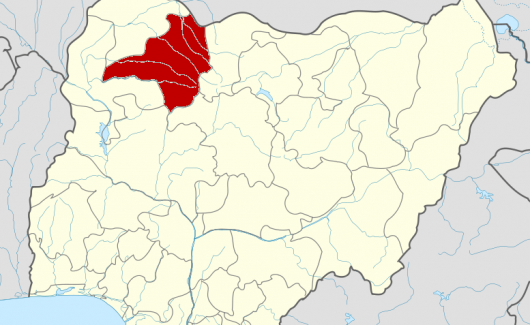 From Ibrahim Sidi Muh'd, Gusau
Hundreds of bike riding armed bandits have stormed Kwaren Shinkafi under Shinkafi local government area of Zamfara state in the early hours of yesterday living about thirty five people dead as unidentified number sustained various degree of injuries while on the run for safety.
A survivor who simply identified himself as Malam Lawali told our reporter that, he was incidentally woke up by the unpleasant sounds of firearms and screaming for help from every angle of the village, the development which made him realise that the village was under siege by the dangerous group of armed bandits.
"I just heard voices of helpless women screaming for help and helpless children crying louder as they were stranded looking for their fleeing mothers, on the other hand, leaders among the bandits were giving command for killing of anybody at sight, 'kill anybody at sight, do not spare even pregnant women' and old age", Malam Lawali narrated.
According to narrations by some other survivors who did not want their identities in print said, the bandits invaded the village around 12:am of yesterday (Monday), raping and killing innocent people as they set numerous houses ablaze until 3:am before carting away with multitude number of cows and sheep.
"They used a handheld public address system asking people to jump out of beds and figure out those were giving information about their movements to security agencies, or they would sack the entire village and kill anybody at sight, the announcement was made severally but, I did not hear any response from anybody, the last word I heard was an order, saying, 'search any house and kill at will", one of the survivors recalled.
Hundreds of people including old aged men, women and children who escaped the merciless attack have been reportedly seen trecking with difficulty and fear down to Shinkafi local government headquarters with a view of taking refuge.
It would be recalled that, last week, thirteen innocent people were killed in Kawaye village under Anka local government area, while over sixty including the village head and his two wives were abducted and twelve vehicles including Police patrolling vehicles were burnt to ashes.
All efforts to get across the spokesperson of the state Police Command, SP Shehu Muhammad for confirmation proved abortive as his cellphone number was repeatedly responding 'not reachable' which probably indicated poor signal at his whereabouts.