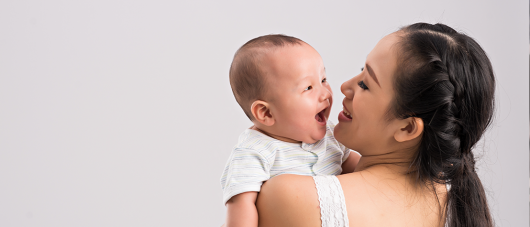 From: Femi Oyelola, Kaduna
An NGO, Save the Children International (SCI) said on Tuesday that delaying breastfeeding by two to 23 hours after birth increase the risk of dying in the first 28 days of a baby's life by 40 per cent.
Malam Isah Ibrahim, Nutrition Advocacy Adviser of the NGO, gave the warning at the opening of a town hall meeting at Daddau, Jaba Local Government Area of the State.
The meeting was organised by SCI to encourage and promote best breastfeeding and nutritional practices among lactating women in the community.
Ibrahim explained that exclusive breastfeeding from first hour of birth up to six months reduce the incident of death in newborn babies.
According to him, newborn account for nearly half of death of children under five, adding that the longer breastfeeding is delayed, the higher the risk of death in the first month of life.
"Breast milk contains all the nutrients and fluid a baby needs for the first six months of life.
"It is the first and best protection a baby has against an array of illness and diseases; a critical first vaccine for the baby that helps prevent pneumonia and diarrhoea, two of the leading causes of death for children under five years.
"Not only prevention, breastfeeding helps in developing children brain and make them very intelligent, which in the long run will help not only the family but the community and the country at large."
He explained that the meeting was organised to share experience with nursing mothers, husbands, community and religious leaders on good breastfeeding and nutritional practices and challenges inhibiting such practices.
He added that the meeting provide an avenue to enlighten caregivers on how to best to breastfeed newborn and adequate complementary feeding after six months.
Sharing experiences, the women acknowledged that they are being enlightened about exclusive breastfeeding and adequate complementary feeding and good hygiene practices among others.
Some of the women who exclusively breastfeed their children and practiced adequate complementary feeding, said the they have seen the difference and encouraged others to also test and see the benefits.
Others said that they want to practice exclusive breastfeeding, but that their breast do not produce milk till after a week or more after birth.
One them, Mrs Asabe Jacob, explained that she was forced to give her baby water and milk for the first two weeks before her breast produce milk.
But Mrs Ana Ishaku, a woman leader in the community, explained that the breast does not produce milk because most nursing mothers do not know how to properly breastfeed their babies, which affect milk production.
According to her, mothers must properly put the nipples in the mouth of a baby to stimulate milk production.
Sambo Yakubu of Alive and Thrive, an NGO also supporting good nutrition practices in the state, urged husbands to encourage and support their wives to practice exclusive breastfeeding, good hygiene and adequate nutrition.