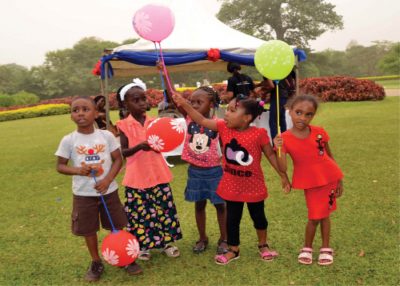 Today is Easter Monday, the last day of the Christian Easter festival – a three-day affair commomerating the end of Lent, the crucifixion, death and resurrection of Jesus Christ. Believed by Christians to be God Himself assuming a human form to give His life to save sinful mankind, Jesus Christ suffered torture at the stake, endured the shame of the cross, died, was buried and rose to life again on the third day.
This festival is celebrated in Christendom worldwide. In Nigeria, the federal government, in recognition of the unique significance of the festival, allowed a two-day holiday, Friday and Monday. Usually, Christians begin the festivities with a solemn evening worship service in churches in tune with the sad crucifixion and death of the founder of their faith. Scripture describes Christ as the "author and perfector" of the Christian faith. (Hebrews 12:2)
Another church worship service takes place on Sunday, aptly called Easter Sunday. The tone is much more cheerful because it was on this day, more than 2000 years ago, that Christ rose from the dead. His resurrection, for Christians, is a victory over sin and death, raising the expectation of an everlasting life in a new Paradise over which Jesus would rule as king from Heaven.
The temptation to over-celebrate this victory is strong; often it degenerates into inebriate conduct and debauchery, making nonesense of the spirit of holiness and righteousness achieved in the preceding Lenten period. Christians, indeed all humanity, would do well to remember and uphold the true spirit of Easter, which is love. The holy scripture says, "No greater love hath anyone than this, that a man should lay down his life for a friend…" Again, christians are enjoined to "love thy neighbour as as thyself". A neighbour is not the one that lives nexf door or a member of your faith but a fellow human, be he christian, muslim or an atheist even.
Because Christ "first loved us" we are to show love to fellow humans in both words and deeds. Easther is a perfect occasion to exhibit this love: the rich should remember to feed, clothe and shelter the needy. We should pray for our enemies to prosper, not perish so that they get a chance to change their evil ways. This is an opportunity for the faithful in the Lord to pray peace in Nigeria that is ravaged by terror and comunal conflict. "The prayer of a righteous man upholds a nation", says the Christian holy book.
Our political leaders need our special prayers to be able to govern with the fear of God, justice and fairness. In particluar, President Muhammadu Buhari and his team need to be supported in their effort to rid Nigeria of corruption in political high places. Corruption has converted our common wealth into the preserve of a thieving few; this cancer has turned a potentially wealthy nation to a pauper.
Lastly, we ought to pray for peace in the whole world. There are countries like Syria, Afghanistan, Yemen and Somalia that are at war. These wars are churning millions of refugees heading for Europe, thereby threatening its own peace.The peace of the world is our own peace. This is why we must work hard at it, pray earnestly for it. It will guard our hearts and minds – our emotions and thoughts.
This is the spirit with which to mark Easter. We wish all Nigerians a happy, peaceful Easter. Shallom.