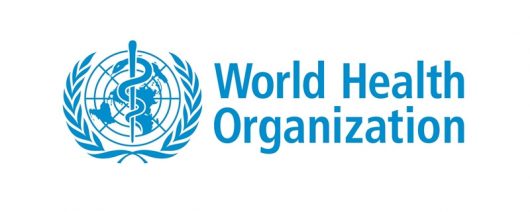 The World Health Organization (WHO) has used Nigeria as a case study on how best to handle the spread of he new coronavirus in hard hit zones. Executive Director, WHO Health Emergencies Programme, Michael Ryan, revealed that while speaking to journalists at a coronavirus response conference in Geneva, Switzerland. He said that after Nigeria confirmed its first coronavirus case, precautionary measures were taken to ensure that the spread was curtailed.
Ryan lauded Nigeria for establishing a 100-bed isolation unit within 48 hours of the first reported case. The first vector was an Italian man who was isolated at a Yaba health facility and later revealed to be almost fit for discharge by the Minister of Health, Osagie Ehanire.
Also, the second case was a 70-year old Nigerian woman who had returned from the United Kingdom (UK). She was later confirmed to have tested negative but died on Monday from an illness unrelated to Covid 19, the WHO acronym for the nouveau virus that was first detected in China last December.
However, just yesterday, Nigeria reported 5 new coronavirus cases, 8 in total. There has been no death so far.
It is important to emphasize the commendation that has come from the WHO in the context of the condemnation of the government's response to the pandemic in certain quarters of Nigeria. President Muhammadu Buhari, in particular, has been criticized for not addressing the nation on this new public health challenge unlike his Ghanaian counterpart who did. But the critics have conveniently ignored what WHO said about the Nigerian government's exemplary response.
Apart from the early "precautionary measures" taken to curtail the spread of the virus, Health Minister Ehanire has effectively relocated to Lagos where the first case was reported. From there he issues daily bulletins on the virus. Besides, a Presidential Task Force on Coronavirus was inaugurated Tuesday by the President. It is headed by the Secretary to the Government of the Federation, Boss Mustapha.
The task force's work mainly is "to strengthen the national response strategy, build awareness among the populace and lay a foundation for scientific and medical research to address all emerging infectious diseases." During its inaugural meeting, it announced that ministers and other top federal government functionaries have been stopped from making overseas travels. And this week the government took a further step to ban incoming flights from 13 countries, including the United States and UK.
If those measures do not amount to a robust response, what else will? It must not be forgotten that the WHO has advised against panicky actions that spread fear among the population. Let the situation, as it develops on the ground, determine an appropriate governmental response. For example, now that there has been a rise in the number of reported cases, the government is expected, in the coming days, to announce further measures to strengthen national response to the pandemic. The task force made that clear after its Tuesday meeting.