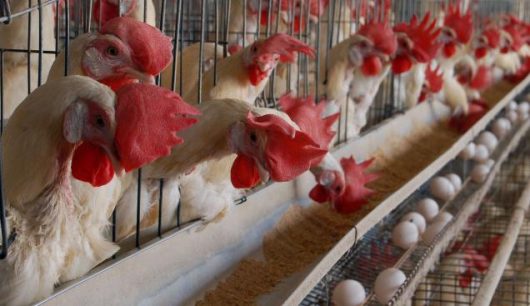 Stories by Stanley Onyekwere
The FCT Agriculture and Rural Development Secretariat (ARDS), has flagged off registration of poultry farms, feed mills and all related businesses in the agricultural value chain.
The Secretariat explained that the aim of the exercise is to build database of poultry farms, feed mills and other related agriculture businesses in the Territory, with a view to coordinating farming activities by the FCT Administration.
Speaking yesterday during a one day stakeholders meeting of registration of poultry farms, feed mills and other related businesses held at the FCT Archives and History Bureau, ARDS the Secretary, Hon. Stanley Nzekwe, revealed that the administration also adopted 50 percent subsidy to poultry farmers.
Nzekwe reiterated that the exercise will assist administration to identify and organise farmers for ease of accessibility and better service delivery and to link stakeholders with possible credit facilities, markets among others.
Other aims according to him is to help farmers, marketers, consumers get information on the location and availability of quality poultry and poultry products, assist farmers in procurement of high quality inputs and to assist farmers that have the problem of egg glut.
The secretary used the occasion to commend the FCT Minister, Malam Muhammad Bello for his support in the implementation of innovative programmes aimed at not only having direct positive impact on farmers, but the agricultural sector in general.
"It is hoped that this exercise will go a long way to bringing succor to our farmers who go through the rigour of chains of agents to book for day old chicks.
"With this registration, reputable hatcheries, feed millers will be identified and properly documented, Nzekwe stressed.
Earlier, FCT President of Poultry Farmers Association of Nigeria, Ibrahim Lamidi also commended the FCT Agriculture and Rural Development Secretariat for the initiative, while urging farmers in the Federal Capital Territory to embrace the registration exercise.