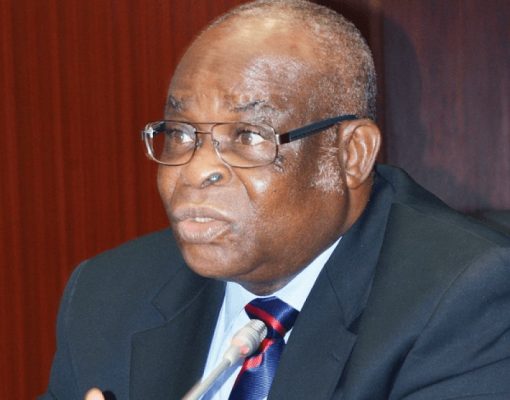 *Says CCT litigation must continue
By Okejeme Vivian Abuja
The Court of Appeal, Abuja Division, yesterday refused to stay proceeding in the suspended Justice Walter Onnoghen's trial at the Code of Conduct Tribunal(CCT) over non assets declaration.
The court said the charges filed against Onnoghen are criminal in nature and the proceedings before the CCT cannot be halted.
The three man panel of Justices led by Justice Abdul Aboki, in its ruling relied on Section 306 of Administration of Criminal Justice Act, 2015, which said that application of stay of proceeding in criminal matter should not be entertained.
The chairman of the tribunal, had on 22nd, January, held that the orders of the federal high court, Federal Capital Territory, FCT, and National Industrial Court restraining it from further proceeding is not binding on the CCT.
At the last sitting, the lead counsel to Onnoghen, Wole Olanipekun.SAN, urged the appeal to take judicial notice of the decision of the.Tribunal on 22nd Jan, widely published in daily newspapers, notwithstanding the pendency of an application before the appeal.
In his submissions, he posited that the tribunal's decision is a threat to the institutions of the judiciary, adding that the tribunal did not respect the hierarchy of the court.
He called on the appeal to take cognizance of the urgency of the situation, insisting that it deserved the intervention of the court to issue an order restraining the tribunal from further proceeding until the determination of the appeal.
Responding, Counsel to the Federal Government, Oyin Kolosho, posited that the decision of whether or not to stay proceeding before the tribunal, is for the tribunal to decide.
Consequently, the appellate court, ordered the CCT to suspend proceeding, pending its ruling on the application for stay of proceeding, 30th January, 2019.
Delivering its ruling, yesterday, the Appeal Court held that the appellant motion for stay of proceedings ought to be refused. It therefore vacated the previous interim order of the CCT to stay proceeding made on the 24th Jan.
''Section 306 ACJA says no application of stay of proceeding in criminal matter should be entertained.
''Order of stay of proceeding is equitable and could not be made in vacuum.
'' Criminal charges before any court should not be halted,'' the court ruled.
Therefore, the court adjourned to 4th February, for hearing on the main appeal.