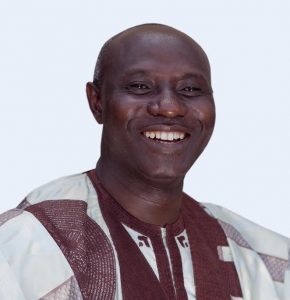 From Ado Abubakar Musa Jos
Apostle Emmanuel Kure, General Overseer, Throneroom (Trust) Minsistry, Kafanchan, has said that God will scale President Muhamamadu Buhari for second tenure in April.
The Clergy, who made the prediction on Saturday during a special programme organized for First Borns with Theme: "Winds of The Spirit'' held at the ministry's Cathedral, described Buhari as "the peoples' choice'' and "not God's.''
"The Month of April is a season of movement and rearranging of all things by God, who will scale President Buhari; if he fails, every move he (Buhari) makes will be in error and faulty.
"The manner in which Buhari was conscripted in to ruler ship was not righteous. 2015 was the first time virtually all Christians rooted and voted for him, '' he said.
Kure pointed out, "I have not seen any ruler on the throne of Nigeria yet; all I could see is everybody just doing his own thing.''
He explained that God allowed Buhari to win the elections and be president of Nigeria for a purpose known only to Him, and that no any amount of prayers will remove him from the seat unjustly.
According to him, "the pattern of God's judgement has begun to speak in Nigeria. If God finds the president culpable, he won't scale through 2019 as everything he does will be in error.''
"I am not saying that Buhari will die but that no amount of man's prayer can stop or remove him as president, only God Himself can stop him from scaling through for second tenure.''
"I wonder why some people are jealous of Buhari's recovery and good health? You want life, why don't you want others to have it (life)? '' he queried.
He said that Buhari's administration is succeeding because of peoples' prayers and that the prosperity and wellbeing of Nigeria shall show forth this year, 2018.
The clergy said that host of angels would be changing everything concerning Nigeria as of next month (April) and disclosed that there would be a special prayers for all politicians and civil servants in the month.
According to him, "tis is because the destiny of Nigerians is not in the hands of any man but God's therefore people should exercise any fear over the future of the country.''
Kure disclosed that his ministry would venture into massive Agricultural activities so as to also contribute its quota at feeding the society and building the economy of the nation.
Reading his text from Deutronomy 21:15 and Psalm 2:5-7, Kure described first borns as selfless people whom God has ordained to be kings and rulers in their families.
He charged them to take their rightful positions and not to fail God and their family members "even as they are entitle to double portions of their inheritance before God and Man.''
The general overseer, however, called on Nigerians to fear God and do good to their fellow beings to enjoy the blessings and protection of God throughout their lifetimes.