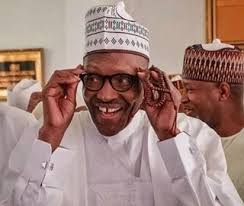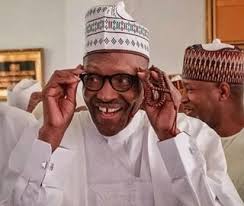 By Umar Muhammad Puma
President Muhammadu Buhari has secured the presidential ticket of the ruling All Progressives Congress (APC), as the candidate of the party for the 2019 general election.
The result was officially announced at the National convention of the party held at Eagle Square, Abuja, early Sunday morning.
Governor elect of Ekiti State, Kayode Fayemi, while announcing the result which was conducted through direct primary, started that President Buhari polled 14, 842, 072 votes from the across the 36 states and the Federal Capital Territory (FCT).
In his acceptance speech, the President expressed his gratitude to the Chairman and members of the Convention Committee for planning and conducting the convention and the chairmen of National and State Executive Committees, Chief Bola Ahmed Tinubu, Chief Bisi Akande the first chairman of the great Party and Chief John Oyegun and all the APC Governors.
"Fellow party members, it is with a deep sense of humility that I stand before you today to accept the nomination of our party, the All Progressives Congress to be its candidate and flag-bearer in the 2019 presidential elections.
"As I stand today before you, there is no honour greater than the confidence given to me by all of you when you affirmed my nomination. I thank you for your support. I thank you for your guidance. I thank you for staying committed to the CHANGE agenda.
"I accept this honour as a tribute and mark of confidence to carry the responsibility as we all join hands to continue the good work of the APC government to 2023 and beyond."
The President outlined some of the achievements of his administration to includes: arrest and checking the slide to anarchy on the security and economic fronts, degrading of Boko Haram and attacks on soft targets, restoring normalcy to the North East and neighbouring North West states.
Otherd includes: stabilizing of the nation currency and increased foreign reserves to $44 billion, a lot higher than 2015, increased power generation capacity to 8,000 megawatts against less than 4,600 in 2015, investment in new power generation infrastructure and working to address the legacy deficiencies and challenges of transmission and distribution networks across the country.
Executing Independent Power Projects in 9 Federal Universities to deliver uninterrupted power supply and a plan to expand to a total of 37 Universities, reviving the capacity to produce fertilizers locally, attacking corruption head-on, with international support in recovering Nigerian stolen assets and applying them to infrastructural developments, among others.