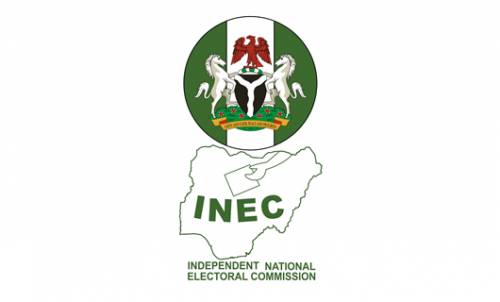 Tuesday Column By VICTORIA NGOZI IKEANO
vikeano@yahoo.co.uk 08033077519
Congratulatory messages, mostly from party leaders, stalwarts and supporters have started pouring in for re-elected Governor Yahaya Bello of Kogi state and APC gubernatorial candidate in Bayelsa state now Governor-elect, David Lyon. President Mohammadu Buhari literally fired the first message hours after Bayelsa's Chief Returning Officer, Professor Faraday Orumwense declared Lyon "duely elected". The president says he looks forward to working with the incoming government to improve the lives of the people in Bayelsa state while ensuring the security of lives and property of all citizens". President Buhari further urges the Governor-elect "to carry other divergent interests along in the next phase of governance", imploring those not satisfied to seek "redress through the constitutionally established channels".
Similarly, the president literally wasted no time in congratulating Governor Yahaya Bello, describing his re-election as "a race well run and a victory well won". As with Lyon, Buhari wants Bello to "extend a hand of partnership to opposition candidates" while also urging those not satisfied with the outcome to go to court.
But what exactly, does the president mean by stretching a "hand of partnership to opposition candidates" and "carrying other divergent interests along"? What form should it take? Does it mean that both Lyon's and Bello's administration when they officially begin a new slate next year in February, should be a unity government, accommodating divergent, opposition interests and candidates? Then, Mr. President asks those not satisfied by the result, that is, the opposition, to seek "redress" in court. You redress a wrong. I believe the presidency is convinced in their hearts of hearts that the results reflect the wishes of a majority of voters. Indeed, President Buhari hailed "officials of the Independent National Electoral Commission and security agencies for creditably discharging their responsibilities under difficult conditions". That means, the president has confidence in INEC, is confident that their results can stand the test of time. In fact since tenure of current INEC boss Professor Mahmood Yakubu, no governorship result as declared by it has been upturned by the final Appeal Courts. So, those appealing INEC's governorship or presidential election results will not be doing so to seek "redress" per se but to deepen our jurisprudence so to speak.
Continuing his congratulatory message to Bello, Mr President commended "APC supporters for remaining steadfast and resolute even in the face of isolated incidents of violence", just as he condoles with families who lost loved ones during the elections. Here the impression is given, rightly or wrongly, that APC supporters were the 'victims' of the violence. Some six persons were reported to have been killed in Kogi. The circumstances of these deaths should be investigated including persons injured in both states during the polls and their families duly compensated as best as possible. Urgent steps should be taken to curb these unbecoming and reoccurring incidents of electoral violence in our body polity. It was thought that introduction of card readers would help stem the tide. Alas what emergence of card readers have done is to check bogus figures being recorded as votes cast in the past. It is time we stepped up our electoral system with electronic voting.
Finally on the presidential felicitation, Buhari enjoined Governor Bello "to see his renewed mandate as another opportunity to "build on the foundations already laid towards improving the lives of the people of Kogi State". One does not know whether Mr. President is referring to the foundations laid by Bello himself or those by his predecessors especially former governor Abubakar Audu who put up a number of structures during his reign as ANP governor (then Buhari's party). Not a few would argue that Bello did not perform well in infrastructural development while he himself could argue that he was constrained by inadequate funds.
Many people may be surprised that APC won both states hands down, out rightly. Bello defeated his closest rival, Engr. Musa Wada of the PDP 406,222 to 189,704 while APC's David Lyon also beat PDP's Duoyo Diri 352,552 to 143,172. One would have wished that both leading parties win one state each to make it a draw somehow and so 'reduce' the cantankerous effusions from the losing party and their supporters. This is only a wish as one understands that no Nigerian politician ever wants to lose anything; they all want to win everything.
Having now won both contests they should be magnanimous in victory. The winning party and its supporters should not engage in unnecessary derision of the losing side. They should instead as the president admonished, extend their hands of fellowship to them as partners in progress. Politicians all tell us that their objective to "serve'' the people. If that is the case then they should wish and indeed pray for whoever among the contending parties win, to deliver the most dividends of democracy to the citizenry, even giving him ideas as to how to achieve this which after all is a shared objective. For, the success of a governor via development of the state benefits every citizen one way or other while his failure harms them somehow.
Our politicians should enlighten themselves on why we are all here on earth. We are not here merely for wining, dining and other ephemeral material 'enjoyments' but for spiritual development by balancing our accounts through good deeds. Being governor or the like offers the occupant the opportunity to do the greatest good to the greatest number of people. It should be fully grasped to uplift the people, not to heap misery on them through negligence, etc.; for, every single misdeed will come back to haunt you in accordance with the Creator's inflexible law of sowing and reaping, the law of returns.
The victory of the APC in Bayelsa state is about to change the political equation in the south south zone. But there remains the little matter of Lyon and his deputy's qualification for the election as one understands that the Appeal court only gave a stay of execution, pending its hearing and determination of the case. It is unfair for the courts to choose for the electorates. Once the people have made their choice through their votes whether the person they elected is a 'bad' person, they should be left to live with it until the next election cycle when he may be voted out. For the courts through some legal technicalities to declare somebody not elected by the majority of voters as the winner of an election is unjust.