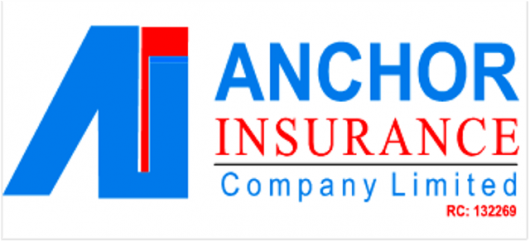 …as Chairman bags Honorary Doctorate degree
From Ngozi Onyeakusi. Lagos
Determined to take its business operations to another height, the Management of Anchor Insurance Company Limited, a foremost underwriting organization with consistent clean claims history, has announced the appointment of Mr. Jide Fasanmi as General Manager, Marketing, even as the company's chairman, Dr. Elijah W. Akpan, has bagged an honorary Doctorate degree.
Mr. Fasanmi who joined the company from Staco Insurance Plc where he was an Assistant General Manager, Brokers/Branch Operations, holds a B.Sc in Management Science from Abubakar Tafawa Balewa University (ATBU) and a Master's degree in Marketing and Strategic Management from the Lagos State University, Ojo.
A rounded insurance practitioner with an experience spanning almost three decades in insurance underwriting and broking concerns, Fasanmi commenced his journey into insurance marketing at Guinea Insurance Plc in 1984. He later joined Bluefield Insurance Brokers Ltd as the pioneer General Manager in 1992. Fasanmi had a brief stint in Crystal Insurance Brokers as the General Manager. He, thereafter, moved to Regency Alliance Insurance Plc where he served as Assistant Controller (Marketing) and later joined Refuge Insurance Co. Ltd in 2003 as Controller (Marketing/Business Development).
In 2001, he left for Standard Alliance Insurance Plc where he spent 14 years re-engineering different segments of the company's marketing division. He left as Regional Director, Western Business Region to join Staco Insurance Plc in 2015.
Fasanmi is an Associate Member of the Nigerian Institute of Management (AMNIM), the Nigerian Council of Registered Insurance Brokers (ACIB) and the Chartered Insurance Institute of Nigeria (ACIIN). He is also a member of the Nigerian Institute of Marketing.
Meanwhile, the chairman of the company, Dr. Elijah Akpan has been awarded an honorary Doctorate degree by the European American University, Commonwealth of Dominica (Africa Regional Operations).
At the colourful event for the conferment of degrees and honorary doctorate degrees in Lagos penultimate Saturday, Dr. Josephine Egbuta, the University's All Africa Co-ordinator, described Akpan as "an exceptional business technocrat and a boardroom expert worthy to be conferred with the university's prestigious Doctorate award of Doctor of Science in Public Finance and Corporate Governance, honoris causa."
A 1993 American trained Pharmacist from the University of Southern California in addition to the numerous professional training institutions in the United States he attended, Dr. Akpan is chairman to many companies including Anchor Insurance Company Limited.
He is a recipient of several awards including African Leader of Integrity Merit Award, Investment Promotion Merit Award, Award for Leadership in Industrial Investments and Outstanding Performance, Empowerment and Citizens' Award, among others.