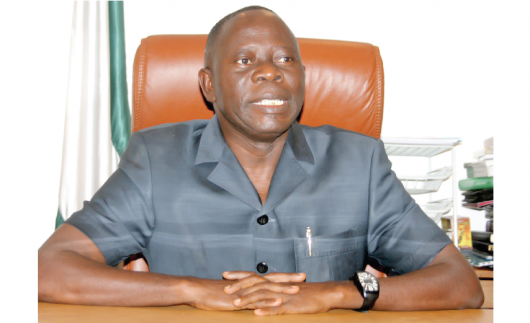 By Ikechukwu Okaforadi
There is fear of possible breakout of violence in Bayelsa state today, as the All Progressives Congress (APC) yesterday said no party should be sworn in to govern the state.
He said that in accordance with the Supreme Court judgement on the Bayelsa state governorship election, no other candidate has the constitutionally required spread except the APC candidate, David Lyon.
Briefing journalists yesterday in Abuja shortly after the Apex court nullified the election of its governorship candidate in the election held in November last year, the national chairman of APC, Adams Oshiomhole, faulted the judgement for lacking in 'fruits of Justice', adding that the meat of the case should have been who the people of Bayelsa state voted for in the election.
He said though APC as a law abiding political party will continue to respect the rule of law and have confidence in the rule of law, Oshiomhole expressed concern that predicating judicial decisions on technicalities constitutes a grave danger to democracy in Nigeria.
He said that there is no doubt that overwhelming majority of people in Bayelsa voted for the David Lyon and his deputy, who were the candidates of the party during the election.
He said for the avoidance of doubt, the next candidate in the governorship poll did not have the required one-third of the total lawful votes in the two-third of the eight local governments in Bayelsa state.
At this juncture, he disclosed that the party will consult their lawyers to study the judgement and the the right steps. He said the party will explore all windows to ensure that Bayelsans have the governor they elected.
He said APC leadership will not leave the people of Bayelsa state who voted for David Lyon, in doubt on where the party stands, arguing that the case of Zamfara where the apex court ruled that the PDP candidate should be sworn in due to lack of valid primaries by APC in the state, has no semblance with that of Bayelsa.
The party chairman therefore pointed out that the outcome of the case and the consequences will be different. He reiterated that the party will remain law abiding, believing that at the end, the will of the people will prevail.