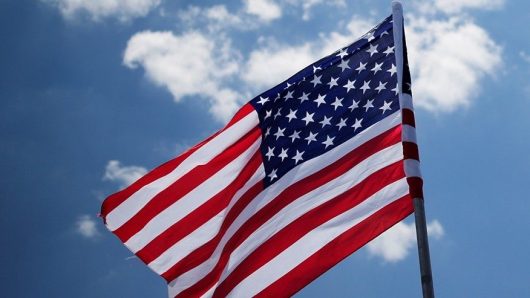 A President Donald Trump-induced insurrection occurred Jan.6 on Capitol Hill, the seat of the American legislature, called Congress. Bent on over-turning the result of the Nov. 3 2020 presidential election which he lost to Democrat Joe Biden, Trump that Wednesday called out his Republican supporters to attack lawmakers who were due to certify Biden's victory. "We will never give up, we will never concede," he told thousands of supporters at a rally outside the White House. Then he suggested they "walk down to the Capitol", observing: "You will never take back our country with weakness."
By late afternoon, the mob was surging towards the Capitol like an invading army. Some waved Confederate flags. They easily overwhelmed a strangely flaccid police force, killing one officer. Another died later from his injury.
The insurrection marked the worst breach of the Capitol since the war of 1812 — in that case by a foreign military, the UK's — and is already regarded as a day of infamy in America's democracy. For the first time, Americans applied the phrase coup d'etat, which they reserved for unstable Third World nations, to their country. President-elect Biden whose transition to power had been plagued by Trump's obduracy said what happened on Wednesday was an attack on the symbol of American democracy by "domestic terrorists".
Not only America was left traumatized by Wednesday's riot on the Capitol, its allies also were horrified. As allies looked on in astonishment from foreign capitals, scholars were left gasping and emotional as they searched for some sort of precedent in American history. They could not find one. While shocking to many, the insurrection marked the culmination of four years of escalating
rightwing violence in the Trump era — from the torch-bearing marchers in Charlottesville in 2017, chanting against blacks and Jews, to the armed militia members seeking to "liberate" the Michigan state house last year, later plotting to kidnap their governor.
The immediate aftermath of the aborted coup was a further depletion of the Trump team. By Thursday evening, cabinet members, including the secretaries of transportation and education, Elaine Chao and Betsy DeVos, were jumping ship. In the longer term, what has just happened poses the question of whether America is in the throes of a hopeful and historic reinvention or careening toward civil violence? Or perhaps both, simultaneously? "Is this a moment that historians will look back on and say this is when Americans woke up and realised the danger to their democracy — or just one more step towards America losing the hallmarks of democracy that we have come to accept over the past 200 years," asks Nicole Hemmer, a presidential historian at Columbia University. She does not know the answer. Meantime, millions of Americans are sick, literally. Wednesday was also a day in which the wealthiest nation on Earth recorded a record number of Covid deaths and new infections. The figures for Thursday were even worse.
The dust may be already rising from the chaos of Wednesday, but the days ahead will determine whether Trump will face the ignominy of being removed from office before President-elect Biden's inauguration
on January 20, and whether his mob will be shamed or encouraged by the ease with which they over-ran the Capitol. Last week left more profound questions for the country that likes to see itself as the world's leading democracy. Among them is whether America has the
capacity to bind its divisions before they deepen, and whether it's formidable energies will be stirred by paranoia, conspiracy theories and QAnon cults that were hallmarks of the Trump era, or facts and truth and political programmes based on reality?