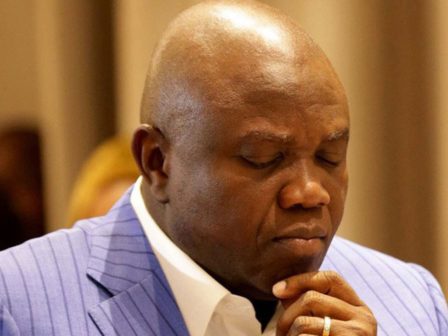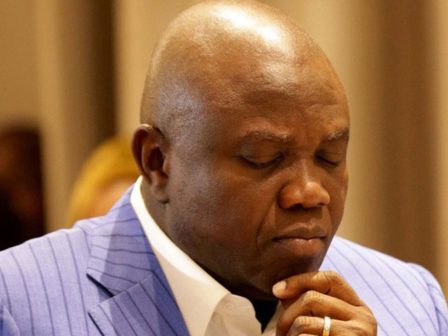 From Suleiman Idris, Lagos
The former Executive Secretary, Land Use and Allocation Committee (LUAC) in Lagos, Mr. Hakeem Olayinka Muri-Okunola will today assumed office as the 21st Head of Service (HoS) in the state following the approval of his appointment yesterday by Lagos State Governor, Mr. Akinwunmi Ambode.
A statement by the Chief Press Secretary to the Governor, Mr. Habib Aruna, said Mr. Okunola's appointment follows the statutory retirement of the former HOS, Mrs. Folasade Sidikatu Adesoye on December 27, 2018.
Mr. Muri-Okunola was appointed as The Executive Secretary, Land Use and Allocation Committee (LUAC), a position he held between 2005 – 2011.
Until his appointment, he was the Permanent Secretary in the Ministry of Youth and Social Development.
Ambode thanked the outgoing HOS, Mrs. Adesoye for her meritorious service to the State and wished her well in her future endeavours.
Meanwhile, the Governor has also appointed six new Permanent Secretaries, Dr. (Mrs) Goncalves Titilayo Fausat; Mr. Kosoko Hakeem Adeyemi; Dr. (Mrs) Balogun Sherifat Bolajoko; Mr. Adeniji Segun Olufemi; Mrs. Adelaja Abosede Omobolanle and Dr. Lawal Lateef Temidayo.
They would be sworn in today December 31, 2018 at the Lagos House, Alausa, Ikeja.
The traditional ruler also announced N50, 000 cash gift for the church choir in addition to the sum of N100, 000 donation to other departments of the church located in Akpakpava Street in the State Capital.
In his message, the Chief Priest of Holy Aruosa Cathedral (Ohen-Osa), Harrison Okao, congratulated the Oba of Benin who was clad in a white royal apparel with a beaded cap and a pair of glasses.
He implored the congregation not to adulterate Benin culture and traditions.
The Oba was accompanied by his wives to the church service which was conducted in Edo language.
Top palace functioneries including palace Chiefs, priests and priestesses of diffeereent deities, members of the Benin royal family, Dukes and the leadership of the Nigeria Union of Journalists (NUJ), Edo State Council led by its Chairman, Mr. Roland Osakue, took turn to pay tribute to the monarch.
The famous Guild of bronze Casters at Igun, floated a carnival across major Streets in Benin in honour of the royal father for a successful annual Igue festival which began on December 14, 2018.
There was heavy security presence at the venue while the popular Akpakpava Street was lockdown during the service where politicians jostled to get the attention of the monarch.