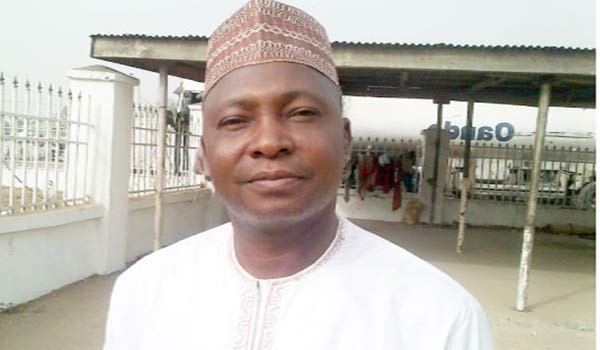 By Stanley Onyekwere
The Abuja Municipal Area Council (AMAC) Marshal Ltd, a community security agency has raised alarm over purported plans by some desperate politicians to cause violence in the Territory during and after the forthcoming general elections.
In particular, the security outfit established by the AMAC Chairman, Abdullahi Candido, disclosed politicians have planned to take advantage of some cult groups in communities such as Wumba, Apo mechanic, Jesus Avenue and Shafe, all communities in the Council.
Making this disclosure yesterday, Marshal General of the security outfit, Kassim Chicha, during a parade at its Headquarters in Apo said it was apt to alert the public on the emerging security development.
Chicha further revealed that other flashpoint communities where there might be possible electoral violence are Phiba Kasa, Phiba Sama, Waru, Kabusa, Gwagwa, Karmo, Orozo, Jikwoyi and Nyanyan respectively.
He however noted that in swift intelligent reaction, AMAC Marshal has since instituted and positioned its anti-cultism Marshal squad to monitor activities in all the flashpoints communities, which should report back to the police and civil defense for prompt action.
According to him: "To meet up with the emerging security challenges that may arise during the elections in our communities, our intelligence gathering unit and anti-cultism unit have provided us with useful information that could serve as threat during the election.
"But, I assure you that our men are fully on ground to aid the conventional security agencies in tackling any breach of law and order in our communities during the elections.
"We want to use this medium to advice youths within and outside AMAC, to stay out of thuggery and violence during and after the general elections.
"Because, we know the trouble makers in our communities, we live with them, we go to the same markets with them and we will not hesitate to turn them over to the security agencies if they are caught in the act of violence.
"The concept of AMAC Marshal was birthed by this present administration, led by Hon. Abdullahi Candido, Chairman of AMAC, with the clear mandate to tackling insecurity challenges at the community level, as part of its service and further assisting the conventional security agencies in terms of intelligence and information gathering."
Meanwhile, he appealed to the FCT Commissioner of Police, to as a matter of security urgency to create Police Posts in communities such as Wumba, Shafe, Piba Kasa and Piba Sama, where the activities of such cultism reign supreme on daily basis.