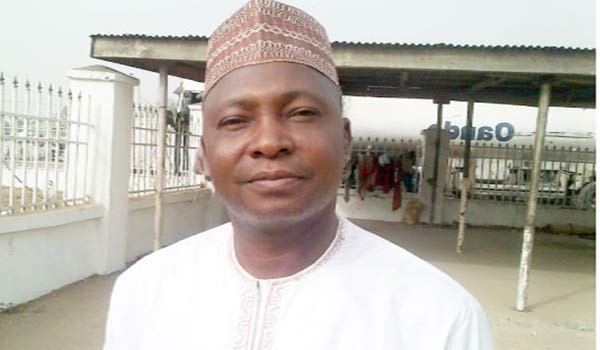 By Stanley Onyekwere
The Chairman, Abuja Municipal Area Council (AMAC), Abdullahi Adamu Candido yesterday unveiled a roadmap for sustainable development christened the Next Chapter, aimed at increasing the tempo of total transformation through accelerated inclusive development.
Candido while unveiling the Next Chapter before a mamoth crowd inside the Apo Town Hall, said the timing was apt, as it would help consolidate on the solid foundation his administration has laid for a more prosperous and lasting legacy in the Council.
He disclosed that in the Next Chapter, there shall be focus on encouraging brotherhood between indigenes and other Nigerians to appreciate stronger ties and partnership, as well as strengthening its Committee on national unity to foster cohesion and mutual understanding among the residents.
He noted that there is a deliberate attempt to strengthen infrastrural development projects that will stand the test of time, to ensure the Area Council can thrive economically on its own capacity.
He added that AMAC revenue section will be further strengthened to ensure discipline and financial prudency.
He opined that the Next Chapter will ensure an all inclusive governance, as women will be encouraged to occupy sensitive positions to allow them contribute their quota to the development of the Council.
"We injected new ideas, developed superior concept to bringing to reality a metropolitan council of our dream; we created a 3 point Agenda vis-a-vis education and social development, empowerment, job creation as well as security, which have provided us the roadmap to our developmental thrive in the last two and half years in office.
"When I took over the mantle of leadership in the Council in 2016, I and my team opened a fresh page for the people of AMAC, where new dreams, new vision were birthed and conceptualized.
"I want to ensure that AMAC and Abuja as a whole take unity as a collective advocacy project, to continue seeing each other as brothers and sisters in the society.
"What you have seen done so far is yet nothing near what we intend to do in the second tenure, as we would do more projects and programmes.
"My administration is sure of leaving behind an Area Council that will be economically stable in the future," Candido stressed.