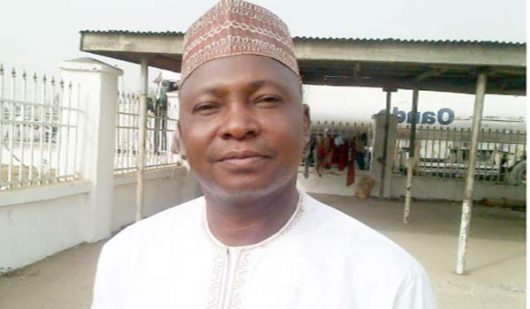 By Stanley Onyekwere
The AMAC Chairman, Abdullahi Candido, Chairman, Abuja Municipal Area Council (AMAC), has admonished the newly appointed education secretary of the council's Local Education Authority (LEA) to always promote and maintain high level of professionalism in the basic educational structure of the council.
Candido also charged the AMAC LEA boss to be transparent and prudent in her resource management and avoid politics and fraudulent conducts in the discharge of her duties.
He gave the charge yesterday during the formal inauguration of Hajiya Maryam Ibrahim Baba, as the new AMAC LEA Secretary, in Abuja.
He said: "As you discharge your duties, ensure that all the heads of departments in the L.E.A must be carried along
"I also want you to be transparent in and prudent in your resource management and avoid fraudulent conducts.
"I want you to heed to this advice as it will help you, leave politics to the politicians and be professional in the discharge of your duties.
"You must also do everything possible to strengthen your capacity on mediation and resolution of all disputes because we will never allow our teachers to go on strike.
In her acceptance speech, the new Education Secretary, who resumed office immediately, thanked the AMAC leadership for finding her worthy of the appointment, promised to work harder and diligently.
She noted that the task ahead is enormous, and therefore requires all hands to be on desk to chart a new course towards maintaining the spate of the current education standard in AMAC.
According to her, "Serving my area council and by extension the FCT has been a story and privilege. Let's join hands together to move education forward in AMAC and FCT at large."
PeoplesDaily gathered that Hajiya Maryam Ibrahim Baba, until her appointment was an assistant director and Headmistress of L.E.A Primary School, Nyanya II , in AMAC.