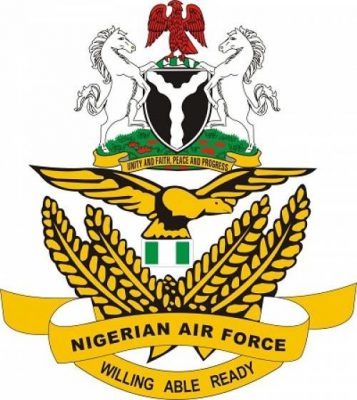 By Tobias Lengnan Dapam Abuja
The Nigerian Air Force (NAF) said its Air Task Force (ATF) for Operation Diran Mikiya, at the weekend, degraded several identified hideouts of a notorious armed bandit kingpin in a forest in Zamfara state.
The Air Force in a statement issued yesterday by Ibikunle Daramola, its Director of Public Relations and Information, said the attacks, which were executed in support of ground troops in Sector 2 of Operation ShaRan Daji, were planned based on credible intelligence that the kingpin and his group of armed bandits were using an abandoned primary school in Shamashale as well as some makeshift settlements in nearby Rugu Forest in the Eastern part of Zamfara State as bases for their operations.
"The attack at Shamashale was conducted on 15 August 2018, following further confirmatory Intelligence Surveillance and Reconnaissance (ISR) missions that revealed the presence of several armed bandits in the area.
"Accordingly, the ATF dispatched 2 combat helicopters to attack the location. During the attack, some bandits carrying sophisticated high caliber weapons were seen trying to flee the area. Some were on motorcycles carrying AK-47 rifles and, rather than dropping their weapons and surrendering, attempted to shoot at the helicopters; hence they were neutralized.
"Battle Damage Assessment (BDA) conducted on 16 August 2018 confirmed that the kingpin's main hideout had been severely degraded and human intelligence (HUMINT) sources later availed pictures of some of the slain bandits".
It said some of the items recovered from the armed bandits include 2 General Purpose Machine Guns (GPMGs), 2 AK 47 rifles, 100 rounds of 7.62mm ammunition and 2 mobile phones.