Again, coalition of parties call for removal of Zamfara REC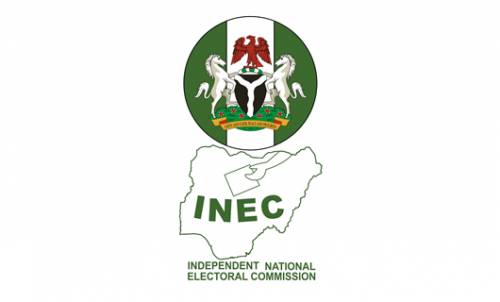 From Ibrahim Sidi Muh'd, Gusau
A coalition of some aggrieved political parties in Zamfara state has again strongly advocated for the immediate removal of some principal actors in the electoral process for their alleged roles in rigging syndicate responsible for various forms of malpractices, charactering the whole polling exercise in many parts of the state.
The coalition comprising of the PDP, NRM, APGA, ACCORD Party, NNPP, NUP, APB and the YPP have after a meeting, unanimously condemned the alleged collaborated plan by the state Police Commissioner, the Resident Electoral Commissioner and the Director DSS to facilitate mass rigging in the state.
The spokesman of the group, Dauda Ahmed Jangeme who is the state youth leader of the NRM alleged that, the resident electoral Commissioner Dr. Asma'u Maikudi had on the eve of the elections, held a suspicious closed door meeting with the commissioner of police, and the factional Chairman of the state APC ruling party in the police commissioner's office.
He said incidentally, the meeting was discovered by the governorship candidate of the All Peoples Grand Alliance Alhaji (Dr.) Sani Abdullahi Shinkafi who instantly demanded for permission to be allowed into the meeting to at least know what was being discussed during that dicey and very sensitive moment, "but he was refused in" he said.
Dauda further alleged that unfortunately the intent of the meeting manifested clearly on the election day when massive rigging and other gross irregularities were widely witnessed by many voters across most polling units in the state.
He said for instance, there were evidences of ballot boxes snatching, ballot paper stuffing, vote buying and financial inducement in the glare eyes of security agencies, but nothing was done to stop or arrest the perpetrators.
Dauda explained that to worsen the situation, the state Independent Electoral Commission (INEC) made a deliberate poor arrangement for the late arrival of election materials to most of the polling units, including the results sheets so that "the planned manipulation of figures in the election results could be actualized", he said.
He stressed that due to the unwarranted intimidation and harassment by the security agents, elections were not held in Mada, Wanke and Ruwan Baure under Gusau local government, while in Dan Gulbi of Maru local government, elections were not held in thirty one polling units all due to security harassment to twist the voting pattern in favor of the APC ruling party in the state.