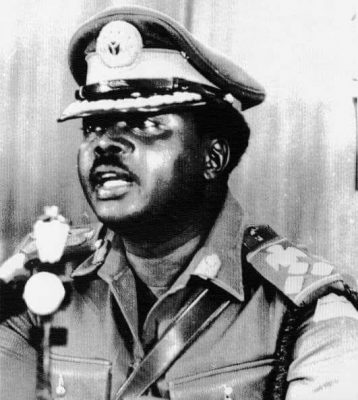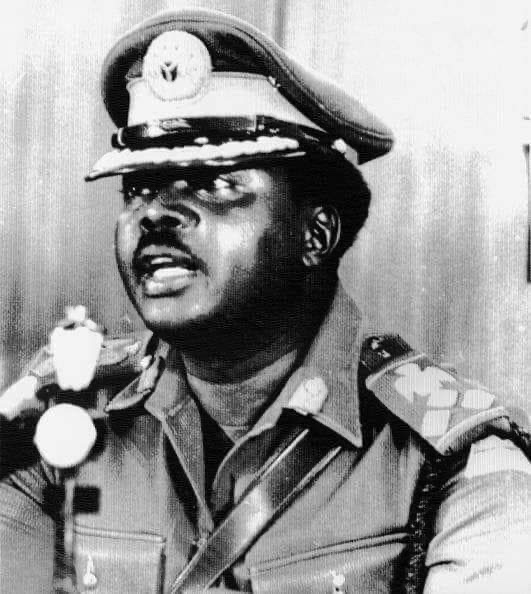 Monday Column By Emmanuel Yawe
royawe@yahoo.com | 08024565402
On February 3 1976, the Nigerian Head of State General Murtala Mohammed made what was to be his last national broadcast to the nation. He said among other things that:
"We believe that the new capital created on such virgin lands as suggested will be for all Nigerians a symbol of their oneness and unity. The Federal Territory will belong to all Nigerians.
The few local inhabitants in the area who need to be moved out of the territory for planning purposes will be resettled outside the area in places of their choice at government expense."
Ten days later, a whisky besotted Nigerian army officer Lt Col Bukar Suka Dimka led some of his drunken colleagues from an all-night drinking party to gun down the Head of state who was held up in a traffic snare as he drove to work.
This dream of a new Federal capital as Nigeria's symbol of ones and unity was soon to be shattered by General Obasanjo who took over from Murtala after his assassination. He ordered his Chief of Army staff Gen TY Danjuma to issue a classified proclamation on 13th July 1978 (a copy of which I have) which contradicted the pronouncements of his predecessor. Murtala had said that the few local inhabitants in the area who needed to be moved out of the territory for planning purposes will be settled outside the area in places of their choice. This was generally interpreted that they would be compensated for their land which was grabbed by the military government.
But by this new Obasanjo/Danjuma law, compensation to those whose lands were taken over by military diktat was stopped, thus creating a hell lot of problems yet to be resolved even today. Obasanjo left office in 1979 and many things went wrong with the new Federal Capital before he came back as an elected President in 1999. Shehu Shagari who took over from him was enthusiastic about the movement to Abuja. Even then he tried to follow the laid out plan of providing infrastructure such as roads, electricity, telephones, water etc before moving. On 1st October, 1982, he held the first Independence Anniversary parade in Abuja, an event I covered for the New Nigerian Newspapers. The Presidential Villa he was building then was almost completed and he gave a sumptuous State lunch at the place with Awolowo, Zik and all the heavy weights of Nigerian politics in attendance.
In 1983, the Military struck. First Muhammadu Buhari took over from Shagari; but it was Babangida who took over from Buhari that made history as the first President to move to Abuja. Given his military background and the near encounter with death in Lagos during Major Orkar's coup attempt, Babangida abandoned the State House built by Shagari and settled for the heavily fortified Aso Rock Villa of today.
Abacha who came after Babangida had his own ideas of what he wanted to do with Nigeria. He wanted to be a perpetual President and his friend and collaborator General Jeremiah Useni wanted to be a perpetual Mayor of Abuja. You could therefore see the hands of "Jerry Boy", who now preferred to be called, the "Sardauna of Plateau and environs" in the sudden elevation of tribal traditional rulers in the territory, complete with pompous new titles and palatial palaces. Was this the new Federal Capital that Murtala dreamed of as belonging to all Nigerians? He also promised that it will not be controlled by any ethnic group. From where were these ethnic leaders emerging?
Those who lost their lands refused to relocate out of the territory. They remained with their customs and traditions, therefore contradicting the dream that Abuja would as a no-man's land symbolize Nigerian's oneness.
Obasnjo's distortion of Abuja's master plan has put Nigeria in grave danger. At the time he stopped compensation in 1978, the level of enlightenment of the indigenous people of Abuja was very low. Today they are wiser.
They have called on the Federal Government to accord a state status to the capital territory to enable them elect their own governor.
"The failure of the Federal Government to resettle, relocate and compensate our people at the initial cost of N2.8 billion in 1978 has led to several policy summersaults.
"In spite of all the challenges, we are still here, and we are not prepared to go anywhere, because we have nowhere to go."
According to Pastor Jeji a leader of the natives of the Federal Capital Territory, "All we want is to also be represented in the Federal Executive Council.
"We no longer want the present military contraption, where a minister is appointed to run the Federal Capital Territory like a cantonment. We must change the "constitution to reflect our wishes for a modern and cosmopolitan capital city.''
Part of the plan of Murtala Mohammed to build his dream capital was to avoid land speculation in the area. He promised and later promulgated a decree to vest all land in the Federal Territory in the Federal Government." What the government is finding difficult now to implement is that the natives are insisting, with justification that they should be compensated. They do not want this nightmare to continue in perpetuity. Last year, there was a bloody clash between the natives and soldiers when the natives protested a seizure of a large chunk of their land which the government has donated to the military for their use at the expense of the original owners of the land. Some natives were gunned down and quite a number lost their lives.
Nigeria will do well if it looks more sympathetically to the plight of the natives. A gleaming new city like the way Abuja looks is necessary for the world's most populous Black Country. This was Nigeria's dream in 1976. But this should certainly not be a nightmare for the indigenes, the original owners of the land on which it is built.