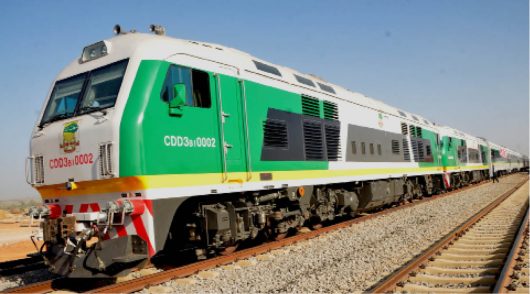 Stories by Stanley Onyekwere
Following the unveiling of the Abuja Metro Rail system, hundreds of commuters have started enjoying free ride on train from and to nation's capital city.
Our correspondent reports that the FCT Administration declared one month free ride on train for commuters traversing Nnamdi Azikiwe International Airport, Idu and City Centre route.
Some of the commuters who spoke to journalists during a media ride tour of the newly commissioned Abuja Metro Rail system, noted that there is need for improvement especially on security and facilities.
Expressing their delight, the passengers, mostly from Kaduna National rail route expressed delight, as it further easy movement within and outside the Territory.
They advocated for the FCT Metro rail project to be replicated in all the states of the federation.
Secretary, FCT Transportation, Kayode Opeifa reiterated the readiness of the Administration to maintain the state of the art facilities throughout the 12 stations of the Metro system.
He disclosed that the government is intensifying the realization of the entirety of the Metro system in the Territory
Recall that the Abuja Light Rail Project awarded in 2007, flagged off construction in 2009 is packaged into 6 Lots with lot 1A and 3 commissioned for skeletal operation by President Muhammadu Buhari last week.