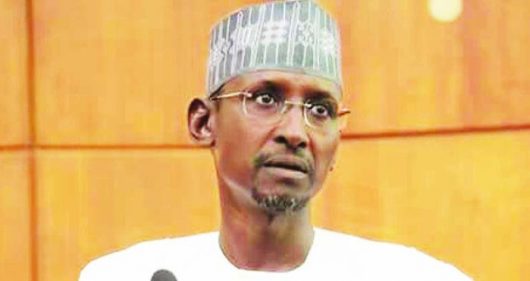 By Stanley Onyekwere
The FCT Minister, Malam Muhammad Musa Bello has charged board members of the Federal Capital Development Authority (FCDA) to insist on strict implementation of Abuja master plan, to avoid the congestion problems experienced in Lagos from resurfacing in the Territory.
Bello, who chairs the 7th FCDA Board particularly warned the members against deviating from the original Abuja master plan, as it portends mortal danger to development of the capital city.
He spoke yesterday flagging off a-Two-Day retreat for the 7th FCDA Board members, themed: 'Abuja: The Journey So Far, Constraints and The Way Forward', in the FCT.
According to him, members of the board should bring in their wealth of experiences to bear on the assignment and to leave indelible footprints, so that future generations would have a reputable capital city, built on the legacies of hard work, commitments and dedication to nation-building.
The Minister, who was represented by the FCT permanent Secretary, Sir Chinyeaka Ohaa, charged the 10-member board to chat a forward through brainstorming sessions of board meetings.
He noted that the retreat could not have come at a more auspicious time than now that the administration is being repositioned to deliver on its core mandate.
According to him; "The FCDA is entrusted with the mission of building a world-class city with standard infrastructure on quality service delivery, which no doubt placed huge responsibilities on your shoulders.
"The Board is expected to set out broad-based policy guidelines, key performance indicators, technical services, and the required support to actualise the goals of the building a first-class city comparable to the best in the world."
Also speaking, Former Executive Secretary, FCDA, Mohammed Al-hassan, described the retreat as a welcome development, and first of its kind in the FCT.
Al-hassan, who presented a paper on 'Challenges in the Provision of Engineering Infrastructure in FCT: The past, present and future strategies in FCDA', commended the government for the initiative.
He reiterated that part of core mandate of the FCDA Board was establishment of infrastructural facilities and services in accordance with the Abuja masterplan.
Recall that only recently President Muhammad Buhari approved the constitution and inauguration of boards of federal parastatals and agencies.
PeoplesDaily gathered that the Board after its inauguration immediately started functioning, with three meetings held so far.