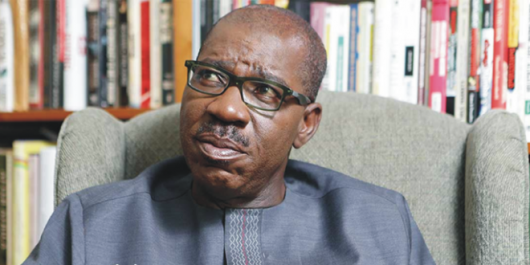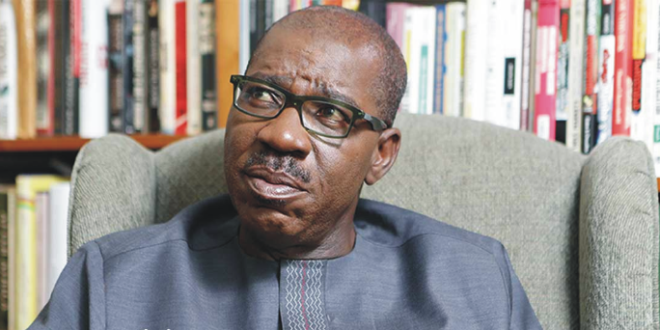 By Ikechukwu Okaforadi
The African Action Congress (AAC) has denied endorsing Governor Godwin Obaseki in the 19th September 2020, Edo State gubernatorial election.
In a statement signed by Leonard Nzenwa and made available to journalists in Abuja, AAC also dissociated itself from the purported 35 political parties on the platform of Coalition of Political Parties (CPP) that declared support for Obaseki's re-election bid in a press conference addressed by one Collins Oreruan in Benin on Friday 17th September 2020, as reported in some national newspapers.
The statement said "Our great party is not part of this political jamboree by political hawks seeking relevance in the upcoming governorship poll in Edo State.
"It is inconceivable that 35 political parties would back Obaseki's Peoples Democratic Party in the September gubernatorial election when it is obvious that the nation has only 18 registered political parties by the Independent National Electoral Commission (INEC).
"More importantly, the AAC National Chairman, Dr Leonard Nzenwa is the incumbent National Chairman of Inter Party Advisory Council (IPAC), the umbrella body of all registered political parties in the country and will not affirm non-existing political associations (not political parties).
"Conference of Political Parties, CPP is unknown to body of political parties registered legally in Nigeria and have nothing to do with such a body", the IPAC boss stated.
AAC said the inclusion of the party in the so-called CPP's 35 political parties that support Governor Obaseki is the figment of the fertile imagination of political hawks to hoodwink unsuspecting members of the public and ride on the party's high profile and acceptance in Edo State to feather their political nest.
According to the statement, "The national leadership and members of AAC are piques that it is being associated with the purported endorsement of Governor Obaseki for a second term in office without our consent.
"The party warns political merchants to desist from dropping AAC's name in pursuit of their enterprise. Particularly, the party alerts, and reechoes that the public should be wary of one Afiz Lawal who aborted efforts of the party in the gubernatorial submission process at INEC and had long been removed from its Edo Chapter.
"The party is still investigating complaints and petitions received from stakeholders by its Disciplinary Committee over gross misconduct and extortion of same Afiz Lawal who now is unknown to the party.
"AAC is a mass people orientated party that puts the people first in patriotic efforts at building a strong, virile, progressive, prosperous society and will do everything to ensure that Edo State people gets the best that it deserves".