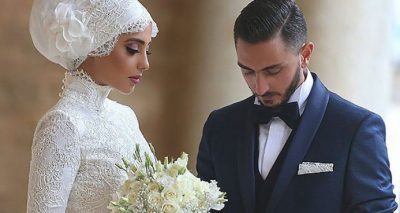 By Salima Tafida Gaya
Marriage is a legal contract between two people, man and woman. Both the groom and the bride are to consent to the marriage on their own will. A formal binding contract is considered integral to valid Islamic marriage and to outline the rules and responsibility both for the wife and the husband.
There must be two Muslim witnesses when the marriage contracted. It is also a sexually recognized union between the man and the woman which eventually leads to biological and legal children.
In many culture, people marry for affection, love, reproduction as well as to fulfill religious and spiritual obligations.
When a man sees the woman he wants to marry, he has to first of all seek for her permission from her parents. The family of the bride would then conduct an investigation on the background of the man, determine his religious belief, ethics, morals and family customs as well as important details concerning his upbringing.
The groom to be if approved by the woman's family is allowed to see her briefly but any form of physical contact, romance or courting before marriage is highly discouraged.
Once the woman accepted the marriage offer, the man sends his parent or guidance as well as elderly relative to formally ask for her hand in marriage.
On their trip to the bribe family home to seek her hand in marriage, they are to carry kola nuts, bags of salt, sweets, etc.
It is during this visit known as gaisuwa, a formal approval from the bride family would be given to the groom. This is where the bargain for the bride dowry begins.
Usually, the bribe price starts as rub'u dinar, an Arabic phrase which means quarter kilogram of gold piece as the least; to the highest amount the groom can afford to pay. It is most preferred for the bride to be as low as possible, because according to Islamic teachings, the lesser the amount paid as the bride price, the higher the blessings that come to the marriage.
Also the wedding date is fixed during the visit by both families. The process of setting the date is called sa rana.
The wedding itself is called Nikhah, and it is the day of joining the two individuals and indeed their families. Women are to prepare the bride for her next life as a wife which is referred to as kunshi. The wedding reception is known as walimat, and it is carried out according to the taste of the family involved.
At the end of the celebration, the bride is taken to her husband's house after receiving piece of marital advice from her parents, aunts, uncles.
Salima Tafida Gaya is a student of Mass Communications, Bayero University Kano.