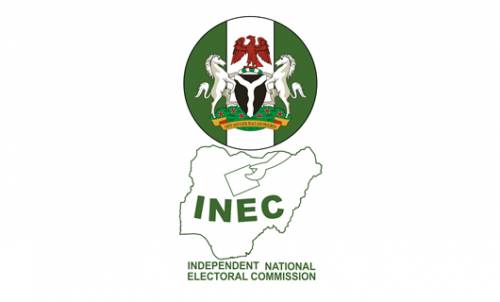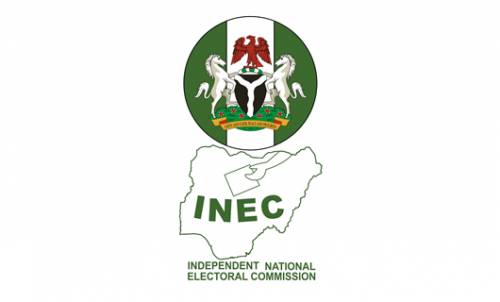 On paper, 91 political parties will field candidates in next year's general elections. The polls begin February 16, 2019. The number is made up of 68 parties registered before the 2015 polls and 23 new ones announced last week by the election umpire, the Independent National Electoral Commission (INEC).
Mallam Mohammed Haruna, INEC's national commissioner, gave the names of the new entrants into the political space in a statement August 14. He said the 23 were picked from 144 associations that applied to be recognized as political parties. According to him, the new parties were registered "after a rigorous process of evaluation in accordance with the Constitution and Electoral Act ". The two documents require that organisations that want to be recognised as political parties present, for assessment, their constitutions, manifestoes and executive officers. They are also expected to have physical structures in, at least, two-thirds of the 36 states and Abuja. "The 23 associations met all the requirements and so have been registered as political parties," the statement read.
INEC says this is "the last round of registration of parties until after the general elections on 16th February 2019. This suspension is in line with Section 78 (1) of the Electoral Act, which requires all applications for registration as political party to be concluded latest six months to a general election." Among the new parties are: Advanced Alliance Party, Advanced Nigeria Democratic Party, African Action Congress, Alliance For A United Nigeria, Alliance Of Social Democrats, and Alliance People's Movement. There are others with whimsical names such as We The People (of) Nigeria, Yes Electorates Solidarity and Zenith Labour Party.
Some have questioned the economic sense in allowing this crowded political field. Already the cost of conducting elections in Nigeria is alarmingly high. INEC's 2018 budget is N242 billion. To put all 91 parties on the same ballot will require a booklet of several pages. These additional political parties will push the 2019 election budget through the roof, it is feared. Unfortunately, the election body has no power to delist a party once registered. It tried to do so once but was stopped by the Supreme Court.
There is no doubt that politicians form parties not so much to contest elective offices but as a way of getting easy money from the state. The existing parties made this obvious recently when they asked INEC to not only register political parties but also fund them. However, the umpire has said it would not give parties money. It is right. Any party that cannot finance its activities has no business being on the field. Happily, the democratic requirement that the political space be enlarged to accommodate everybody does not say the state pay for you. Neither does it guarantee you the vote. In other words, if political parties cannot be delisted by the INEC, people's votes will. So, let all 91 enter the contest; let voters decide which remain and which fall by the wayside.