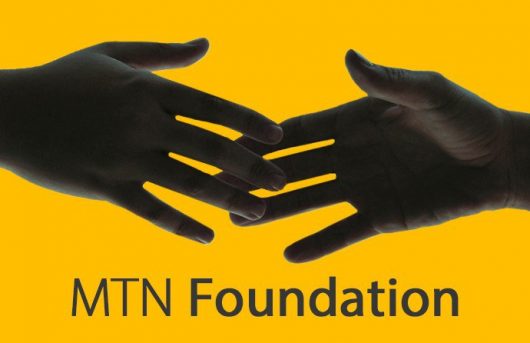 By Etuka Sunday
No few than 96 virtually impaired and 1,068 other students have benefited from one of the Africa's telecommunications giant, MTN, under its 2018 Scholarship Award Scheme.
MTN Foundation has so far given scholarship awards to 8,145 students in Africa valued at N1.6 billion. Out of this number, 3114 Nigerian students had benefited under the Scholarship Scheme. Out of these 3114 beneficiaries, 1289 have since graduated.
Speaking at the Award Ceremony & Alumni Induction of the MTN Foundation Science and Technology Scholarship Scheme, and Scholarship Scheme for the Virtually Impaired students in Abuja, the Director, MTN Foundation, Mr Dennis Okoro said, the Foundation has spent over N20billion in twelve years under its Corporate Social Responsibility Plan.
Mr Okoro said, 300 new students were captured for the award this year, saying that "it used to be 500 every year but because of economic downtown rather than stopping it, we reduced the number."
On modalities put in place to monitor the students, he said, "we trace and monitor their performance after the scholarship scheme through the society for the blind and dragment and because they are our Alumni Association, we trace them and once they fail and drop we get their reports and as long as they continue performing we push them through their University courses."
In his Keynote Address, the Minister of Education, Mallam Adamu Adamu said, scholarship is a form of student support programme aimed at rewarding excellent academic performance, and reduce burden of paying high cost of tuition and other schooling expenses on parents.
Adamu said, "the Federal Government of Nigeria is glad that MN has keyed into the Scholarship Award Programme of this administration and therefore expresses deep appreciation to the Foundation for this laudable achievement."
The Minister who was represented by Mr Olagunju Lateef said, it is also noteworthy that MTN Foundation does not only give scholarship awards but also ensure that the graduating beneficiaries from the scheme participate in employability workshop to ensure that they are better equipped for the labour market. However, it will appreciate if more scholarships will be made available to the teaming brilliant but indigent young Nigerians across the country in subsequent editions.
" It is therefore my wish that other multinational companies and organizations in Nigeria take a queue from MTN in support of the efforts of the Federal Government of Nigeria in the area of Scholarship delivery to Nigerians.
"To the beneficiaries of this award, I congratulate you and also encourage you to maintain the standard of performance that has qualified you among other contestants. I wish to remind you that the scheme is renewed annually for awardees that maintain the specified high academic performance level for a maximum period of 3 years up to the year of graduation".