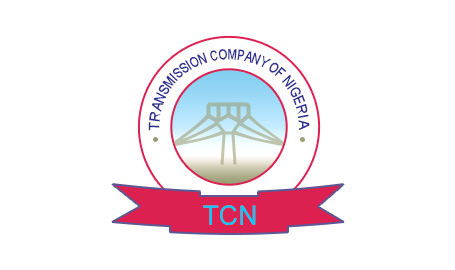 By Etuka Sunday
The Transmission Company of Nigeria (TCN) has called for the capitalisation of Power Distribution Companies in the country, to be able to match its current wheeling capacity of 8,100 megawatts.
TCN's Managing Director, Mr Usman Gur Mohammed who stated this in an interactive session with the media in Abuja said, investment in transmission network cannot be sustainable if there is no commensurate investment in the distribution network.
Mr Mohammed said: "the investment we are doing in transmission cannot be sustainable if there is no commensurate investment in discos, and that is why TCN is asking for capitalization of the discos. Nigeria people will never have electricity if the discos are not investing in their network. And this chicken and egg thing will continue-where they said, we don't give electricity because they don't pay. And the people will say we don't pay because they don't give us electricity. Let me tell you, there is no relationship between poverty and payment for electricity.
He asked whether the people of Burkina Faso are richer than Nigerians.
"They are not, but I can tell you the companies there collect revenue between 98% and 100%. They buy electricity very expensive from Cote d'Ivoire. It does not mean because we have poor people in the country they cannot pay for electricity. It is not true. Poor people can pay for electricity. What they need is that give them measurement under which their consumption can be measured. Put meter in their houses; let them control their consumption. That is what happening in other places. But our own, we keep our people out of meters. We refused to meter them, we give them an estimate, give them seven hours or three hours and then we say that is what they can pay. We will fight it,'' he said.
The TCN boss lamented that some of the transmission transformers built across the country by the company were not being connected by the distribution companies because they lack the capacity to do so.
Out of necessity we asked the system operator to do a study across the grid because we were having problems and we discovered that out of 738 interfaces we had with the distribution companies, only 421 are connected directly to the injection substations," he said.
He said, the implementation of Transmission, Rehabilitation and Expansion Programme which seeks to expand the grid to 20,000 megawatts by the year 2021 is on track. "Frequency control, Spinning Reserve and investment in critical lines and substations, all of them are implemented according to the way they are supposed to be," he said.
On Frequency Control, he said, "we have maintained the 49.5 and 50.5 steadily as we promised. Two weeks ago, we have commenced the implementation for us to move from 49. 5 and 50.5H to 49.75 and 50.25H. As you can observe, the frequency is more stable than in the past. We have signed some letters that will lead to forcing the generators that are not on frequency control to be on the frequency control, because we have given them the last ultimatum under which they have to comply with the frequency control otherwise, we are going to remove them from the grid," he said.
He announced the completion of Damaturu Substation which was awarded in 2006. "We forcefully enter into Damaturu Substation and we completed the job. Damaturu Substation was awarded in 2006 with the completion period of 24 months. From 2006 to 2018, the job was not completed. We had to enter and takeover and in one month, we completed and energised the place.
"By energizing Damaturu, we succeeded in energising Maiduguri also. Maiduguri was completed, but because Damaturu was in and out, Maiduguri could not get supply until we completed Damaturu. So we have successfully completed 2x 330kva substations in the NorthEast. It means that this government has successfully put 100% of such capacity in the Northeast. Because, before now, the whole of the northeast has only 2 330KVA substations, that is the 330KVA in Yola and the 330kva in Gombe. Now with the completion of Damaturu and Maiduguri, we have put 100% of such capacity in the Northeast," he said.