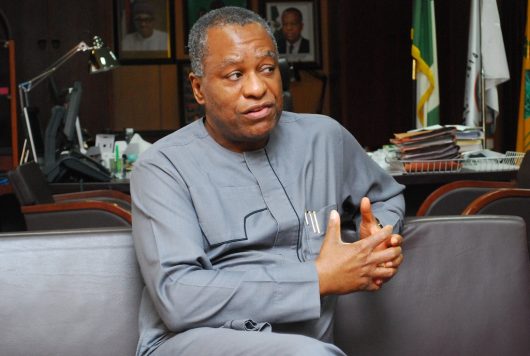 By Ochiaka Ugwu
President Muhammadu Buhari will engage with world leaders at the 73rd United Nations General Assembly which begins in September in New York to advance national interest, the Minister of Foreign Affairs, Mr. Geoffrey Onyeama has said.
Onyeama who made this known in Abuja yesterday while briefing the press on the upcoming 73rd Session of the United Nations General Assembly noted that Buhari will be attending the session with Ministers, people from different agencies, Private and public sectors to further advance Nigeria's national interest towards economic growth and sustainable development.
"President Buhari will be leading Nigeria's delegation to the 73rd United Nations General Assembly taking place in New York. He will be going with Ministers, people from agencies, private and public sectors to further advance nation's interest. The UN General Assembly is the biggest event in the world. We will engage with other nations of the world to advance our national interest".
Onyeama informed that Buhari will be addressing the session on the first day of the event which will certainly draw the attention of the world to his speech saying that the President's speech on global leadership will assert Nigeria position in world stage.
He noted the session will discuss a wide range of issues which include but not limited to eradication of extreme poverty, maintenance of international peace and security, human right issues, highlights on humanitarian activities, tackling climate change and promoting environmental sustainability.
Nigeria's Foreign Minister said Buhari will hold bilateral meetings with the UN scribe, Antonio Guterres, some African and World Leaders, as well as strategic partners.
He said that Nigeria will scale-up the mobilization of the International Community towards the promotion of Nigeria's strategic national interests focusing on garnering global support for the priorities of Buhari's administration which are security, anti-corruption, and economic recovery and development.