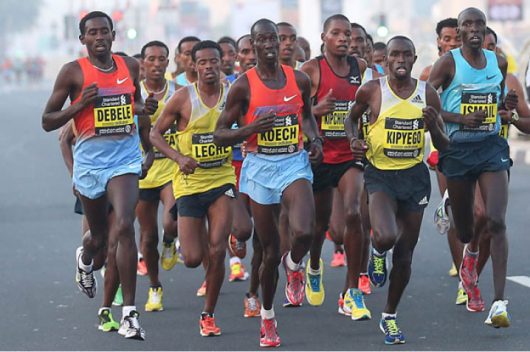 No fewer than 4,000 athletes and officials from 41 federal and state polytechnics in Nigeria will take part in the 2018 Nigerian Polytechnic Games (NIPOGA) in Ilorin, the Kwara State capital.
Masud Elelu, the Rector of Kwara State Polytechnic and host institution, said this in an interview with journalists on Tuesday in Ilorin.
Mr Elelu said the games were borne out of the consensus agreement of stakeholders in 1976 "to organise sporting competition amongst accredited Nigeria Polytechnics and Colleges of Technology in Nigeria."
The rector highlighted many benefits of the games, which include ensuring peaceful co-existence among Nigerians, discovering and nurturing sporting talents for national assignments.
Others are building friendship among Nigerian Polytechnics and Colleges of Technology, maintaining and sustaining physical, mental fitness and alertness in Nigerian youths.
"It will serve as a platform to build socio-cultural and political bridges of unity and maintain a harmonious relationship among Nigerians.
"It will also draw government and citizens' attention to the benefits of investing in youths, and generating sponsorship for talented Nigerian youths in and out of the country," he said.
Mr Elelu, therefore, solicited for sponsorship from corporate organisations for a befitting game.
He said the school could boast of hard-working and dedicated staff to achieve a befitting 2018 NIPOGA games.
He thanked the Tertiary Education Trust Fund (TETFUND) for coming to their aid to host the games while soliciting for the support of the National Assembly.
Also speaking, the Local Organising Chairman for the games, Lanre Idowu, said the institution was set to make the 20th edition of the games the best in history.
He said that work at many of the sporting facilities for the games was at 80 per cent completion while the indoor sports hall was ready.
Mr Idowu said athletes would compete in 15 events which include table tennis, tennis, badminton, basketball, volleyball, handball, scrabble, chess, football, judo, hockey, squash, taekwondo, athletics and draught.