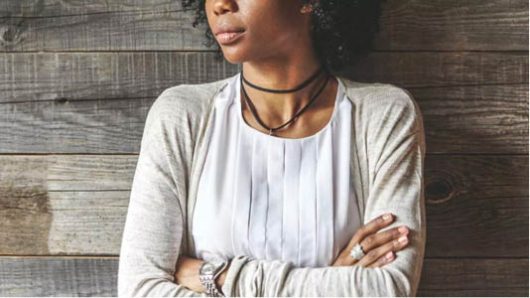 We all have worries. Sometimes they're about work, money, or getting the kids to school on time. But when it comes to health, women have unique issues and needs. And typically, they aren't shared by men.
Over the course of a woman's life, her needs change for a number of reasons. She faces choices, like motherhood, and realities, like menstruation. Then come the effects of aging and menopause. There are other things more out of her control, like mental health or sexual and domestic violence.
Being aware of these health-related shifts and how they can affect a woman's life is one thing. Addressing them when arise is another. It can be tricky, especially for women with limited healthcare access or financial restraints.
1. Cervical cancer
Every year, about 12,000 women in the United States are diagnosed with cervical cancer. A Pap test, or Pap smear, is a screening test for cervical cancer. This test is a common part of a gynecological exam.
The test involves gently scraping cells from the cervix and testing them for abnormalities. According to the National Cancer Institute, regular Pap screenings drastically reduce cervical cancer incidence and mortality, maybe by as much as 80 percent. Research suggests Pap tests may be especially important in catching cancer or other conditions in women who are older than 30.
Cervical cancer is caused by human papilloma virus (HPV), which is sexually transmitted. In addition to Pap tests, you can request an HPV test. This test checks for the high-risk types of HPV that most commonly lead to cervical cancer. The test can be done at the same time as a Pap test.
What can you do about it?
Women who are older than 21 should get regular Pap tests, and women older than 30 should get combination HPV and Pap tests, according to the Center for Disease Control and Prevention (CDC).
2. Breast health
Breast cancer is the most common cancer in women, aside from skin cancers. It affects approximately one in eight women in the United States, and about one in 1,000 men. In 2017 alone, this translates to a whopping 252,710 estimated new cases of invasive breast cancer and approximately 40,610 deaths.
Breast exams, including clinical breast exams and mammograms, are important. They can help you keep track of changes in your body and detect breast cancer early. They can help girls and women become familiar with what's "normal" for their breasts. Detecting cancer early may help reduce the progression of the disease and the severity and invasiveness of treatment.
What can you do?
If you are older than 40, you should be getting regular mammograms, according to the American Cancer Society. But it's important for women of all ages to be aware of how their breasts feel and look. Talk to your doctor about your particular cancer risk and prevention recommendations.
3. Certain STDs
Sexually transmitted diseases (STDs) aren't unique to women, but several affect women more. They can also have serious consequences specific to women. Part of the challenge for women is that many STDs don't show symptoms. Other STDs do have symptoms, but they're easily confused with conditions like heavy menstrual bleeding or bleeding between periods. For example, these are both symptoms of chlamydia and gonorrhea.
It takes a trip to the doctor or clinic to get an accurate diagnosis and proper treatment. If left untreated, chlamydia and gonorrhea can lead to pelvic inflammatory disease (PID). This can cause chronic pelvic pain, an ectopic pregnancy, or even infertility.
What can you do about it?
Need to ask questions privately or anonymously? Agencies like Planned Parenthood offer online chat services. You can even order a mail-in STD test to take at home for chlamydia and gonorrhea.
However, you should always feel comfortable talking to your healthcare provider about STDs. Sexually active women who are younger than 25 or who have multiple sex partners should request annual chlamydia and gonorrhea tests. If you're pregnant, ask your doctor about an STD test early in your pregnancy. It should include HIV and hepatitis B tests.
4. Birth control methods
Protection and birth control aren't just women's responsibilities, but most available options are intended for them. According to the CDC, almost 87 percent of women in the United States between the ages of 15 and 44 are sexually active. Of them, 99 percent have used contraception at least once. But while almost all of them have had their male partners use a condom, just 15 percent of sexually active women rely on condoms alone. For many, contraception methods like hormone pills and IUDs are the most effective ways to manage when, if, and how they'd like to have children.
What can you do?
With so many options available, it can be difficult to find the birth control that meets your needs. Ultimately, the best birth control method is the one that works for you and your lifestyle. Be sure to discuss your options with your doctor or gynecologist.
Which type of birth control is right for you?
Because many birth control methods rely on hormones to prevent pregnancy, birth control may affect your period. Planned Parenthood has an app for that: Spot On, which lets you track your period and keep on top of your birth control.
Takeaway
Figuring out how to monitor and maintain your health — including your sexual and mental health — can be overwhelming, but there are professionals and services there to help you. Reach out to your doctor and find out what services and programs are available in your area to help you be your healthiest self.
Cull from www.healthline.com