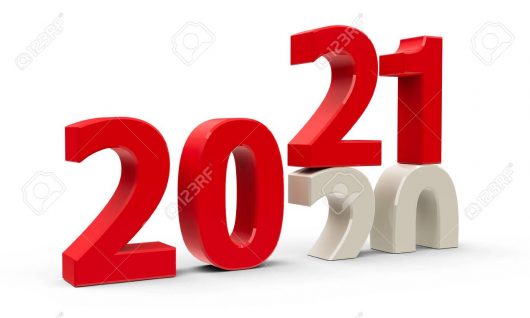 The New Year 2021 already is eight days old today. Undoubtedly, it is with a huge sigh of relief that Nigerians are transiting to the New Year. Their hope is that it will be, indeed, a "happy and prosperous" 2021. We pray that this will not remain just a traditional wish but a reality. The previous year ended on a rather somber note. It was a year that saw the country ravaged by the nouveau coronavirus, the cause of the covid-19 pandemic. As of Thursday, the nation had recorded over 90,000 cases, reported 70,000 recoveries and over a thousand deaths.
The pandemic forced the economy into a second recession in five years. Growth dipped below 1 percent. In other words, it was negative. Inflation rose to a high of 18 percent high; job losses also rose in the year 2020, hitting almost 30 million over all in a population of supposedly 200 million. Hunger, caused by scarcities and high prices stared millions of Nigerians in the face. In the midst of this mass frustration, some top government officials were doing their damnedest best to undermine President Muhammadu Buhari's anti-graft campaign that has struck a cord with the majority of Nigerians across the political divide.
However, in 2020, Buhari, whose economic policy was criticized by the opposition as lacking direction, managed to redirect the economy back to the path of growth. The depression that many had predicted was avoided. The international price of crude rose marginally; inflation fell significantly to 14 percent. These were gains of tough decisions taken by Buhari's economic team, with his approval, of course. They included ending the importation of luxury goods and those that could be produced at home. Previously, those banned imports consumed a lot of scarce foreign exchange.
As we celebrate the New Year, we must be reminded that 2020 was a watershed, speaking politically. State governorship elections were held in September and October in Edo and Ondo respectively. Candidates in the elections conducted themselves with decorum, such as had never been seen before. The polls went off without any incidents. These were hopeful signposts for the general elections due in two years' time.
While we pray and hope that 2012 will be a much happier year than the last, we must not forget that Covid-19 is still very much with us. Indeed, there is a new variant of the virus that mutates and spreads very fast. It is said to be more deadly. Therefore, we would do well to observe the safety protocols given by the Presidential Task Force on Covid-!9, particularly those on hand washing and physical/social distancing. We may just be able to flatten the curve this year.