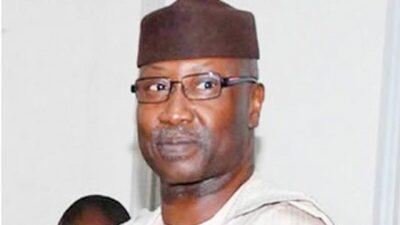 By Stanley Onyekwere
Secretary to the Government of the Federation (SGF), Mr. Boss Mustapha has called on religious leaders to contribute their quota towards peaceful and successful conduct of 2019 general elections.
Mustapha, who made the call at the 131st Annual Conference of United Evangelical Church holding, in Abuja, said clergymen should contribute their quota through continuous prayers and sensitization of their members to shun crisis before, during and after the elections.
Represented by the Director, General Services in the Office of the SGF, Mr Yinka Aguda, he reiterated the commitment towards providing an enabling environment for the success of the poll.
Earlier, the Chairman of the occasion and former Executive Secretary of Nigerian Christian Pilgrims Commission, Mr John Kenedy Okpara admonished Clergymen not to loose hope in the future of the country but to be steadfast in faith and prayers for a better tomorrow.
Okpara also advised them to always pray for the country and its leadership to sustain the corporate existence of the country.
In a remark, the Governor of Akwa Ibom State, Deacon Emmanuel Udom urged religious groups not to relent in committing the affairs of the country into the hands of God.
The Governor, who was the guest of honor and, therefore expressed the hope that with continuous support and prayers of all Nigerians, the country would soon take its place among comity of nations.
Speaking on the theme of the conference which is "Glorious Supernatural Advancement", the chairman of the conference, Reverend Samuel Ebukiba said the theme was chosen in the advancement of socio economic wellbeing of the country.
Reverend Ebukiba also used the occasion to call on INEC, politicians, security agencies and other stakeholders to be committed to the success of 2019 elections.
Also speaking, former Governor of Benue State, Gabriel Suswan who also attended the conference observed that the church have a great role to play in nation's building.
He stressed the need for church leaders to be steadfast in faith and prayers towards repositioning the country for greatness, advising Christians to develop keen interest in active politics.