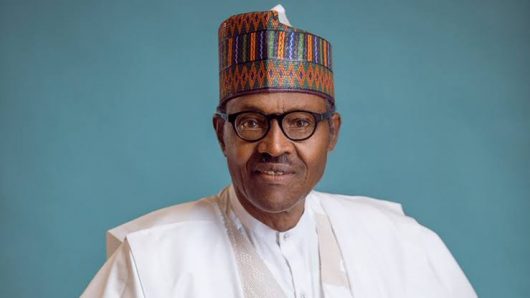 From Ayodele Samuel, Lagos
All seems to be looking good for the ruling All Progressives Party, APC, in the aftermath of Saturday's presidential polls as trickling results show that President Muhammadu Buhari may be seamlessly elected to retain his job.
Alhaji Atiku Abubakar of the main opposition Peoples Democratic Party, PDP, together with another seventy candidates had challenged Buhari for the nation's top job at the polls on Saturday.
While awaiting official reports from the Independent National Electoral Commission, INEC, results from polling units in many states indicate that the ruling party is in clear lead in some of the states, especially in jurisdictions assumed to be opposition strongholds.
Although late arrival of voting material delayed voting in some polling units across the nation, violence in states like Rivers, Lagos and Anambra forced the electoral umpire to shift voting in troubled parts in these states.
In the North for instance, President Buhari kicked start his victory from Adamawa reportedly defeating his main rival, the PDP candidate, Atiku in his polling unit of Ajiya Ward of Yola Local Government.
The APC candidate is also said to be racing fast in Kaduna, Niger, Kano, Kastina, Bauchi and even Kwara states which is being controlled by the opposition and having the Senate President, Dr. Bukola Saraki as formidable force.
The PDP candidate is however not getting much votes as expected from his North East home front, where reports suggest the former Vice President is losing in comfortable grounds like Taraba and Gombe, its only two controlled state in the region.
Although results are still being collated at the local government levels, results from polling units and wards in Sokoto and Zamfara also gave President Buhari an edge against Atiku.
Similarly in Jigawa, Kebbi, Benue and Kogi, some supporters of President Buhari are already trooping out to the streets to jubilate the victory of the President in their states.
In the South, verifiable results declared so far at different polling units in the South-West also supports that President Muhammadu Buhari is in early lead.
Although, these results have not been officially declared by INEC, but reports from Lagos, Ogun, Osun, Ondo, Ekiti and Oyo states show that the APC is not doing bad in the zone.
Meanwhile, in the South-South and South-East zones, APC has secured at least 25 per cent of the votes cast in those geopolitical zones as required by the law and at the end of the day, these feats would be the added advantages to the overall victory of the party over the PDP.