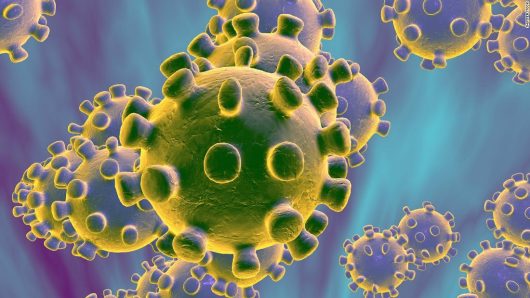 WEDNESDAY COLUMN by WEDNESDAY COLUMN
info@medaner.com, justme4justice@yahoo.com
When I first wrote this piece there wasn't any reported case of nCoV VIRUS – COVID-19 as it is now formally classified by the World Health Organisation – in Nigeria, and I had wished it would stay that way; that somehow, we would navigate through the season unscathed. But we couldn't! We got a first proven case of an infected Italian who found his way into the country undiscovered. I have to do a quick review since Nigeria has joined the over 50 countries with the COVID-19 case and right now, and until we scale through, God willing, there would be no time for blame games. A time would come in the nearest future when we would have to undertake a full assessment of what happened and how they happened.
This is one of those critical times we must all consciously move away from politics in the interest of the survival of Nigeria. As at today, major developed nations of the world are embattled with the fight against the deadly spread nCoV-Virus.
Some few weeks ago, it started with China, but today, conservatively there are already records of about 3000 deaths and over 70,000 confirmed cases across 50 nations cutting across continents with Mexico confirming the latest case as at the time rewriting this piece.
Nigeria presents a unique scenario; with the debut case, earning us the label as one of the infected nations, our large population, weighted already with a number of negative factors such as overcrowding, poor hygiene system, innate corruption in sectors responsible for timely response to emergencies, existing internal acrimonies, conflicts and disunity, and more worrisome is our lack of readiness to unite to act against issues without looking for political benefits, could become our undoing.
The last few days have witnessed a turn in our national responses to the epidemic. While popular belief out there has been that the government has not been doing much in preparation for the possible entrance of the virus into country, perhaps because obviously we have not seen physical efforts to cast such belief aside, the government has however come out to say there are no need for worry or panic, giving the public assurance that the situation is fully under control.
Just like the wise saying prevention is better than cure, what are we currently doing as a nation, as a government and as institutions with direct and indirect responsibilities to do something in situations of this nature? What conscious, visible and result-oriented measures have we began to implement in a move not only to prevent the outbreak of the virus in Nigeria but to control it in the event that we have to. After all, all those other countries outside China did not wish for it and open their border for it to walk in. How true and realistic are the government claims that all is well and screening at our entry points are up to standards? If that were to be true, how did the infected Italian man got into the country?
With the peculiar structure of our continent, Bill Gates on Monday, 17th February 2020 warns that the virus may kill over 10 million people in Africa. This is because he saw the obvious possibility of the virus outbreak in Africa, overwhelming our crippling health services sector, which at most presents only a fire brigade outlook to epidemics.
If you are not very careful, you will picture Nigeria from the perspective of a nation without capacity to handle epidemics of the nature of the Covid-19 or any other of similar magnitude, but that is not totally true, we do possess capable, existing and efficient facilities and infrastructures to combat such situations. Nigeria's Healthcare administration got a global recognition for effectively curtailing the deadly Ebola virus years ago. What we seem to lack presently is coherency of action. We have only permitted our endemic nature of segregation along divides to take a better hold of us that we cannot respond on a common font to issues when we have to. Institutionalized corruption, a scenario where individuals will be more interested in what financial and/or political benefits could accrue to them from the entire situation has always been our undoing. We saw in the past, how we were comfortable to watch insurgents killing while we were busy misappropriating funds meant for fighting them.
When a man living outside our continent and who has seen the imminent danger the virus could pose to us and is already making provision of $100 million in advance to repel and control the menace, right here in Nigeria, we are still more preoccupied with political relevancies and personal gains. Not at any point have we seen, institutions, organisations and individuals of repute in the country offer useful contributions about the dreaded epidemic outside the normal informal discussion on social media about it; which are mostly devoid of solutions but laced totally with memes and jokes tainting episodes against the sitting government.
These are not what we need at this material time. This is a time to shelve our swords and put aside our differences to discuss and prepare ourselves fully to hold our ground against this virus. A time to get every Nigerian ready and equipped with the understanding of what the virus is and how to protect themselves and their neigrbours; a time for all institutions directly involved in responding to such issues to get up on their feet and set the ball rolling; a time for all education institutions, religious houses and platforms to take up their part in doing something patriotic to protect the country.
China's Wuhan City, the capital of Hubei responded so quickly to the outbreak of the corona virus; asides other preventive measures, education and containment mechanisms, the city of a mere eleven million people built a 1,000 bed hospital from scratch to finish in just six days and commence construction of another 1300 bed hospital to be completed in 13 days. The hospital which is currently operational, serve both as a quarantine and treatment center. Someone said China has the record of getting things done fast. It is so amazing how a country can swiftly overcome bureaucracy and financial constraints and mobilise a large workforce so quickly to safeguard the lives of its citizens.
That is what we are capable of and what we must agree to do. We must show ourselves as a nation ready and set to respond to emergencies. In the last ten years, the world has found itself having to deal with a number of unexpected epidemic outbreaks, and the need to be ready when each and every other pandemic arrives has been on the increase in all serious nations of the world. And that is what we should come together to become; a nation ready and prepare to face all challenges and emergencies and protect itself and her citizens against any and all external attacks, whether physical war or health war as the virus portends.
Since the emergence of the virus, Nigerians have been on the media articulating and gyrating unproductively as usual; we wondered how China could be responding amazingly so fast; we discussed and keep tab of countries being hit and that could be hit; we also discussed what America is doing to protect its citizens. Actually, we have said it all, but very unfortunately, we have not at any time ponder and discuss how prepared we are to prevent the entrance of the virus into Nigeria as well as to contain it in the event that we have to. Strange, but not unexpected, PDP issues a statement alleging the president of the nation is responsible for the new Coronavirus outbreak without substantiating the ridiculous claim. We don't see nationals of the over 50 nations, including the US. and EU blaming their leaders as the cause of the Covid-19. What a way to contribute to critical national discourse!
Perhaps we thought we are so locked-up that the virus would not find its way to us. The government had said all is well and we are ready for any eventuality, but I remained worried. I was not totally taken by the government promise. Physical realities and inactions in places where we ought to have seen moves for our readiness were still worrisome; as at then, we had not yet present nor harness our capability to handle the problem. Or perhaps, there is a disconnection between the executive that rolls out the order and the civil servants that need to implement.
Now that the reality is an infected person among us, firstly, without arousing panic, it is only a medical assumption that prior to admission of the victim, he definitely had had contact with a sizeable number of people here in Nigeria – 28 persons have reportedly been identified and quarantined. Before then, he came in onboard of a plane with others; he was among certain crowd at the airport; he had mingled with a few others, probably touching surfaces with common use until he reported at the hospital; so what are we currently doing to identify all other possible cases in the light of the information at our disposal on how the virus spread; could there be more persons contacted aside those in official quarantine? This and few more should be what preoccupies us for now.
Then, what measures do we have in place to prevent the spread of the virus? Are there medical supplies, equipment and other tools in place to combat the potential threat? Some years back, we saw Ebola freely walked into the country even when the red alert was on. How are we sure the virus will not walk in through Niger Republic or even Cameroun the next minute? Regardless of our border closure, we still remain porous as far as movement of persons is concerned from all our land borders. An infected Nigeria from Say China or other infested countries can easily travel down to any of our neighbouring nations and slip into the country to wreak havoc. We must take note that except Ghana, none of our immediate neigrbours is technically prepared to even diagnose the virus.
At this moment, we are supposed to have effective quarantine points at all our international borders; we are supposedly expected to allow individuals, regardless of their nationalities and personality final entrant into the country only when we are 100% sure they test negative to the virus and present no symptom of the epidemic. Right now, I don't think we are up to that level of readiness.
And then we must address undue panic and spread of false, misleading information at this time surrounding Covid-19 virus. We must remember how a number of Nigerians died of ignorance, fear and fake news during the Ebola outbreak. We cannot permit that to happen again. We overcame Ebola together and we will do it again for the impending threat.
We must tell Nigerians at this point that the utmost protection against the virus is proper hygiene. We must wash our hands often; the virus is not airborne but is contacted through droplets released from infected person – finding its way through the mouth, nose and ear into the body. So we should avoid close contact, crowds as much as feasible and stop touching our faces until we are sure we have properly cleansed our hands. We should protect others by staying indoor if we are sick, until we get well. We must also realise that Covid-19 is not a death sentence. As at today, over 6000 recoveries have been recorded; so there are good chances of recovery only if we suspected individuals seek immediate medical attention.
It is appalling that it is only few days ago that the National Assembly realises we are not adequately prepared to prevent the imminent epidemic in the country. We are just realising that inbound passengers are not being quarantined, including those coming in from China; rather, we have been allowing them to undergo self-isolation. It is now that we have realised that we have been taken things for granted in this regards. It is not as if a travel ban or a full border monitoring can totally prevent the virus, because experts have said it is no respecter of border, but the government still owes it to the citizens to prevent it as much as feasible.
Japan has to close down all schools nationwide for a while to contain the epidemic. America had set aside $2 billion in readiness to combat the Covid-19 – that is beside the ready and tested infrastructures on ground.
By now, in line with the national IDSR guidelines on pandemic outbreak preparatory response, we ought to have established functional state and local government areas epidemic management committees, rapid response team and set up contingent stocks of medical resources and personnel, including clinicians and laboratorians. We have not seen much about that yet. By now, we ought to have quarantine arrangements in all major designated and receiving hospitals in all major cities of the country. This is a time we should be checking our stock of protective gears among other necessity, but we saw Chinese emptying pharmacies across the nations for face masks and importing them to into their country. I was at a pharmacy at Wuse 2 in Abuja some days ago where I witnessed the gears being shoved into cartons and sold out to the foreigners. What will happen to us if we need the stock tomorrow and how could they be allowed to get it pass our customs at the airports?
The first stage of preparedness remains putting in place total preventive measures. This begins with total border control to full education of the citizens. The need to get the citizens prepared for any eventuality is very important and to top the list of epidemic preparedness and response plan (EPR). By now our schools, all the way to the universities ought to have set up an education desk for the purpose of the epidemic – to among other things, answering questions and reporting useful information to appropriate authorities. Market places across the nation should have become orientation points; religious houses should have been fully taken advantage of to reach the populace with information about the virus; television and radio houses should be hosting professionals educating the public about the virus; handbills, posters and billboards ought to have littered the streets of the nation, but we are yet to see any of such.
As at now, public sensitisation and education is minimal. The information we have now regarding the virus, we pick from the internet and social media. We must not allow ourselves to go the way of the ignorance we displayed during the Ebola attacks; when so many people died because they were drinking and bathing salt water erroneously. Nigerians must know exactly what to do to protect themselves.
Few days ago, I watch a video recording of health officials from some countries debunking myths about the virus and providing authentic information concerning the virus. They were not only telling the people what to do but also what not to do as well as giving hope to the people. That is the way to go. That is what we must copy.
Yes the Federal Ministry of Health came out to boast of the nation preparedness, perhaps because orders have been rolled out for actions. But in the characteristic manner of our civil service, there are no much actions. By now, funds should have been released to the National Orientation Agency hence it should have been be up and doing but the staff go to works and cast jokes about their desk; all federal government and state government owned hospitals are supposed to currently be at the fore front preparing for the epidemic, but it appears they were okay with just a one-time lecture on the virus.
We have read of measures put in place by the ministry of health but we have not seen the expected actions that should follow. We were told that screening has been heightened at all point of entering, but no palpable evidence of readiness at most of these points except at the airport especially our land and sea boarders, where some actions are noticeable. We are also told that the government has ordered provision of health advisory to Nigerians on what to do if they suspect a case of the virus but through which medium? Nigerians have been helping themselves to information from all sources; but information originating from government sources on the virus has been minimal.
I believe absolutely at this point that the government needs to go beyond expecting the civil servants to act; the government must follow up ensuring that they are act accordingly. The President must mandate a weekly national preparedness coordination level briefing. The president or its representatives must be abreast of level of emergency coordination, risk communication and community engagement; the procedure for accurate and total surveillance to monitor all possible point of entry; the constituted rapid response team nationwide; setting up national laboratory system in anticipation of a hit; the overall infection prevention and control mechanism in place and the planned logistic, procurement and supply management in place to respond to an emergency if we have to.
I assumed that by now the government should have commissioned a national review of the mechanisms adopted in response to the Ebola virus few years back, and design a modified national approach to prevent, contain and manage any other similar occurrence, most especially the Covid-19.
Sometimes in 1969, we had the first reported case of Lassa fever in Nigeria. Till today, Nigerians are still dying on regular basis of Lassa fever; why? We are expert in fire brigade approach and then super lacking in long-term maintenance of actions once we have in some ways enjoy a little respite. The only time we return to discuss Lassa fever is when it resurfaces briefly to claim more live; and then, we stopped whatever effort in place again; and that is why, till today, we could not get rid of Lassa fever totally. It is high time we redesigned our response module to challenges. We must employ our full potentials to become fully ready for epidemic prevention, control and termination from our enclave.
More importantly, we must realize how reluctant we have been; we rolled out measures and stand out to stop Ebola and now Coronavirus, but what are we doing about greater killer diseases and habits that remain prevalent in the nation over the decades. Monthly, globally, over 20000 people died from medical errors, about 38,000 died from flu, 48000 from HIV, 90000 from car accidents and about a million from heart attacks. Panic fueled reporting may have accord corona virus the current status it enjoys, but the death rate of about 2 percent coupled with the recorded rate of recovery simply ,means, it would soon be over but what do we continue doing about the others? Do we accept them as a normal part of our existence? I think it is high time we give the same effort we gave to fight Ebola and Corona virus to all these others.
Let us hope we are lucky enough that a cure is found as soon as possible to douse the global anxiety over this new global epidemic – an impressive, never-before global collaborative effort is ongoing for a lasting solution. More importantly, the solutions we seek is not just for the sake of the new coronavirus, but for the sake of the nation; let us do more proactively to guarantee the safety of Nigerian lives in case of any endemic or pandemic ooutbreaks.
GOD BLESS THE FEDERAL REPUBLIC OF NIGERIA!