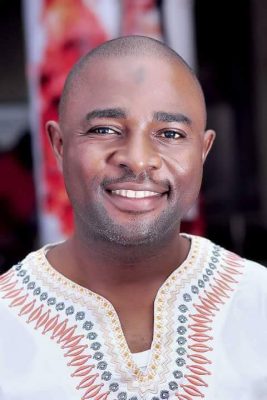 Chief Musa Muhammed Maikaya,  is a leading governorship aspirant in Nasarawa state under the platform of All Progressives Congress, APC, who holds the traditional title of Ciroma Toto and Magajin Al-makura, in an interaction with our Correspondent,  Ayodele Samuel, Maikaya explains his  passion for developing Nasarawa state.
Born in the 1970s, Maikaya a geology graduate of University of Jos is banking on his over 20 years of working experience in multi nationals and international exposure to change the fortunes of Nasarawa State.
Armed with his vision to make Nasarawa state the preferred investment destination in Nigeria, Maikaye believed by providing effective and transparent leadership that will harness the resources of the state for the benefit of all, "Nasarawa state will move to it's next level."
"My Mission is to improve the wellbeing of the people of Nasarawa state through the development of world class infrastructure, social service, tourism, agriculture and solid minerals, Nasarawa state and is blessed and strategic to the nation. I want to run a government that is based on justice, fair, equity, fair play and selfless service to humanity. Am offering myself for the service of my people as a democratic leader who has the fear of God and sincerely have the passion to take Nasarawa state to it's promised Land."
Maikaya said  his ultimate goals, no matter where he stand on the political spectrum, is the upliftment of the state and political, economic cultural and social wellbeing of his people. In pursuit of this goal, I have commence consultation across the length and breathe of Nasarawa State on how to get the ticket of my great party, APC for the general election.
"As I continue with this consultation and discussion with party elders, traditional rulers, various interest groups,  am open to questions and am will be ready to participate in any discussion that dwells on moving our state forward."
Speaking on his chances of winning the party's ticket, Maikaya said in a free and fair primary election his chances are clear. 'am in the race for victory irrespective of the zoning arrangement, alot of our party members and groups are supporting our movement. I remain the man to beat come 2019 election for gubernatorial race and our party leaders knows this.
Am a dogged fighter, a firm believer of basic tenets of true democracy, a tireless man with a passion to see that his State is librated from  poverty, and experience general empowerment and the general well being of his people.
The truth of the matter is that, those who have followed Hon. Maikaya from inception, during his early days in politics, saw his blueprints and manifesto and strongly believed everything stated will be achieved.
"Today when you walk round the entire State the rest is testimonies upon testimonies of what we have done as individual, majority of our party members are behind us. "
He's optimism in capturing the leadership of this great God loving Nasarawa State however, lies on his unshakable belief that God is the custodian of authority and power.
"As someone who believes in the oneness of our dear state, my administration will be national and all embracing. Tendencies that are anti-ethical to the unity of the state such as ethnicity, nepotism, religious bigotry, sectionalism and tribalism will have no place in this new Government, inline with my campaign slogan " My hands are clean", my new encompassing leadership will sweep clean our social political landscape of all forms of corruption while hard work and patriotism will be rewarded as we rely on God's guidance in whatever policy decision we take and executing such policy decisions decisively and firmly".
According to Maikaya: I have never doubted that Nasarawa populace are peace loving people who yearn for rapid social economic development. All that our people need are inspiration, motivation, new direction and good governance. They can only get all these when a purposeful God-fearing leader is in place.
Nasarawa people need a leader that will galvanize their intellect and ability, a leader that will mobilize and inspire them to realise their abundant energy for constructive and meaningful development of the state.
Giving insight on his plans for the educational sector, which according to him is  part of his top priorities, Maikaya said he will ensure the sector get maximum attention if voted  as Governor in the forthcoming election.
"Education is key and bedrock of any human development, we will complement the federal government effort towards improving and providing quality education both at the primary up to higher institutions of learning, by providing conducive learning atmosphere in the existing secondary schools at the Local Government Area, through provision of qualified teaching staff, provision of basic amenities such as furniture, learning materials and blocks of classrooms in order to augment efforts of successive governments.
"Also, we will encourage the establishment of more primary schools to deserving communities and increase school enrollment rate through interaction and advocacy at the rural community. Scholarship and bursary awards for indigent students of tertiary institutions is also key to encourage our younger generation to take their studies serious.
He said his Foundation, Maikaya Development Foundation (MDF) has been into Education Development in Nasarawa state over the years, "due to past experience, I understand the educational needs of my people because my foundation has done greatly in that area, so payment of WAEC and NECO fees to final year indigent students in all the secondary school within the state jurisdiction is something I won't joke with.
"We will also embrace ICT, by establishing of standard E -Libraries in each of the local government council headquarters of the state."
Passionate about fighting unemployment in the state, Maikaya said he would establish the Nasarawa State Employment Trust Fund NSETF to cater for the unemployed youths in the state, and the fund would provide access a minimum of N1 billion naria every year for entrepreneurial ventures across the state, also with our proximity to Abuja we would introduce a round the clock economy opportunities to boost the employment opportunities in the state.
"We will encourage the creation of a corporate social responsibility trust fund by the private sector to be managed by board of trustees charged with the responsibility of identifying growth opportunities yearly and financing such opportunities to further boost economic development across sectors and communities in the state."
To Maikaya, the state is yet to utilities it's very vast potential in agriculture and mining, saying billions are been lost due to non creativity in the sectors.
"The Nasarawa state is known as home of solid minerals and also deep into agricultural business as an agrarian state, he said he will develop and improve our farming outputs and our people's economic by creating policies that are favourable to farmers, we will employ a multi directional approach in solving many of the problems facing farmers in the state.
"We would open up the virtually untapped mineral resources and reactivate Nasarawa mineral development company. As well as provide incentives for our local artisanal miners and processing companies in the state"