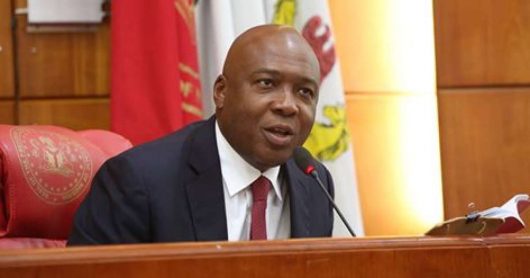 By Osaigbovo Iguobaro Benin
The Senate President and Peoples Democratic Party's presidential aspirant, Bukola Saraki, on Wednesday, said he has the capacity to unify the country irrespective of whatever religious that is being practiced if elected President of Nigeria.
He made the passionate appeal when he visited the Edo State party secretariat of PDP to solicit support ahead of the party's delegates congress.
The Senate president, said there is no place in the world where its economic grows by chance, but has to be worked out by its citizens and with a competent leader directing its affairs.
He charged Nigerians to eschew sentiment and vote for competency in the forthcoming 2019 election in order to get the nation back on the right track.
"Unfortunately, the country is at the point were we need to take some very tough decision for the present and for the future".
According to him, the Country has never been so divided than as it today. "We need to unite this country. And in uniting this country. We must have a president that can speak for Nigeria, we must have a president that everybody has a sense of belonging," he said.