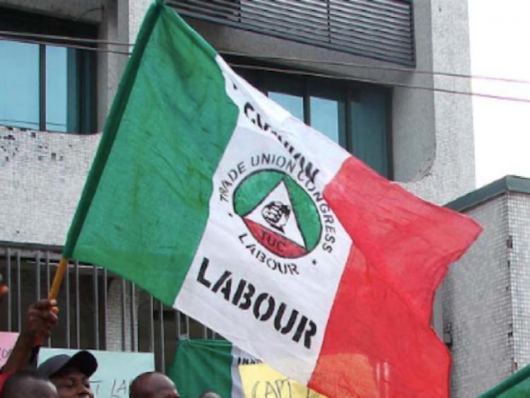 From Femi Oyelola Kaduna
A frontline governorship aspirant for Kwara State in 2019 elections under the platform of the Labour Party,LP and a NEC member of Nigeria Labour Congress (NLC) Comrade Issa Aremu has said the 2019 election should be about issues of development and security not about persons and individuals including himself
Addressing the mammoth crowd that gathered at the Kwara Airport, Ilorin to receive and welcome him for the Sallah break, Aremu said the critical issues at stake in Kwara elections are poverty eradication, diversification of the economy, re-industrialisation, abolishing elite greed, jobs creation, provision of good road, water and other social amenities.
The LP chieftain who commended the party supporters for their peaceful conduct at the reception said political campaigns should be devoid of hate speech adding that it was time politicians and their supporters were " hard on the problems confronting the state and the country rather than being hard on themselves" through name "callings and unnecessary diatribes".
Unveiling his campaign slogan under the banner of " SAI KWARA," the labour leader said the main challenge of governance was wealth generation, confronting poverty, elitist greed, unemployment, nonpayment of salaries, among others in kwara state.
At a brief stopover at Ilorin Grammar School (IGS), Comrade Aremu who was received by his fellow old students and staff of the college, promised to reinvent public education by urgently rebuilding dilapidated public primary and secondary schools in the state if elected governor in 2019 observing that development is only possible with public schools to educate critical mass of citizens.
Meanwhile, the governorship aspirant has hailed the Hounarable Minister of Works, power and housing, Babatunde Fashola for what he called "singular transformation" of Ilorin-Jebba-Mokwa-Bida road into a world class road in record time.
While on an inspection of the Ilorin – Jebba Road which was recently completed by the Federal government, Aremu commended President Buhari and the Honourable Minister of Works, Babatunde Fashola for completing the construction and rehabilitation of the abandoned Ilorin-Jebba federal high way.
He commended the quality of the road which he said meets international standard.
He noted that if the Federal Government can do the road, states have no excuse turning intra state roads to pot holes. He promised to embark on massive road construction and rehabilitation if elected governor of Kwara State in 2019.
He called for what he called a non-partisan alliance for development between the states and federal government.
Comrade Aremu who also commended the CBN governor, Godwin Emefiele for promoting development financing promised to partner with Federal government for development just like Kebbi and other states under the CBN anchored borrowers programme for rice production.