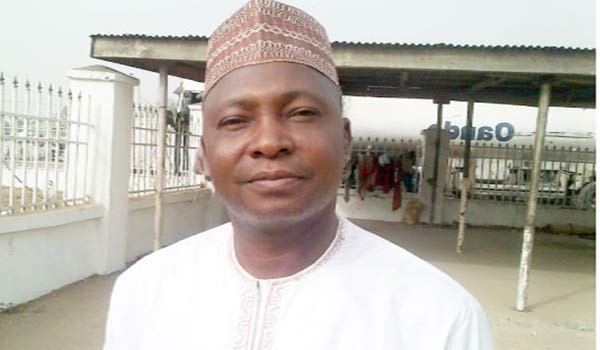 By Stanley Onyekwere
As the political temperature hots ahead of the 2019 elections, traditional rulers in the Abuja Municipal Area Council (AMAC) have been charged to help ensure peaceful conduct amongst politicians and other key players.
This charge was handed down yesterday by the AMAC Chairman, Abdullahi Adamu Candido, during a homage to the Sakaruyi of Karu Palace, while on tour of projects in the Council.
In particular, Candido appealed traditional rulers to help checkmate the activities of politicians during the period.
According to him, the Karu Chief and others community leaders to use the traditional institution to help ensure peaceful and civil politicking in their domains.
The AMAC who had earlier informed the Monarch and his people that his entourage embarked on the tour to assess the level of work on the ongoing projects development in Karu and environs.
He therefore reiterated his resolve to ensure completion of the projects before the end of the year, even as he informed the Karu Chiefdom of his re-election bid.
He said: "To ensure peaceful atmosphere during the activities leading to the forthcoming 2019 elections, I'm appealing to traditional help maintain civility during campaigns for elective positions."
Responding, Sakaruyi Karu, Emmanuel Kyauta Yepwi, who said the traditional stool will keep promoting peace irrespective of the season, commended Candido for the way he had led the Council thus far especially the issue of salary payment.
He revealed that the rehabilitation of the road linking Karu and communities in neighbouring Nasarawa state had already improved economic activity in the domain.
He therefore urged Candido to keep up with the good and exemplary leadership, resulting in inclusive development of the Council.
Our correspondent reports that the AMAC entourage inspected ongoing perimeter fencing works at Karu and Nyanya Cemeteries, and made a stopover at APC Ward offices in the area.