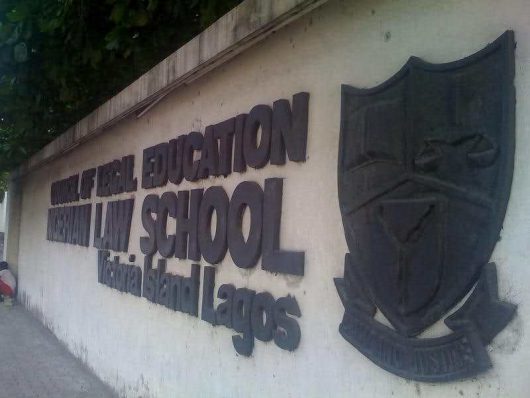 By Vivian Okejeme Abuja
The Nigeria Law school, has said that out of 161 candidates that bagged First Class, at the August/September,2018, Bar examination, 113 were female, while 48 were male.
This unprecedented number of First Class new wigs cut across from 15 Federal Universities, 14 State Universities and five private universities.
According to the school, 4,779 out of 5,846 students who participated in the final examinations including 11 candidates from previous Bar examinations were successful.
A breakdown of the general performance of the law school students showed that out of the 4,779, 161 were graded in first class, 694 made second class upper, while 1,275 made second class lower and 2,649 were graded in pass.
Speaking at the event, the Director General, Nigerian Law School, Professor Isa Hayatu Chiroma SAN, disclosed that out of the 161 First Class candidates, 21 of them also had First Class from their universities, 134 had Second Class Upper, while 6 had Second Class Lower.
"The students maintained their positions as the best of the best in their universities as well as the Nigerian Law School.
"It may interest you to note that 113 of the First Class candidates are females while 48 are male," the DG stated.
Prof Chiroma informed that "the general performance, which is unprecedented, justifies the huge investment and sacrifice made by all concerned.
"We promise to sustain and even surpass the attained record with a zeal to continuously progress in all we do as long as our students are willing to excel; we shall avail them of the opportunity to achieve their goals," he assured.
In his address, Life Bencher and Chairman, Body of Benchers, Alhaji Bashir Dalhatu, said "this year's call to bar is so unique, as for the first time in the history of our nation, 161 students of the Nigerian Law School graduated with a first class degree.
"This has become a subject of public discuss in recent times. The bottom line is, we should have a system of law teaching and practice which is up to standard and of which we are all proud of and can be defended at any given point.
Going further in his speech, he charged the new wigs to eschew evil and always stick to the truth, being guided by their conscience and the law.
"As a professional, you must apply wisdom and the courage to refuse to act for a client when the client's instructions would cause you to violate the rules of professional conduct.
"To this extent, I charge you all to be conversant with the provisions of the rules in order to avoid practices that go foul to the rules.
"Where a complaint is made against your conduct in your capacity as a legal practitioner, the alleged offence would be put side by side the provisions of the Rules of Professional Conduct (RPC) to see if there is a prima facie case against you.
"Once it has been established as such, you will have to face the Legal Practitioners Disciplinary Committee which will sanction you accordingly," he posited.