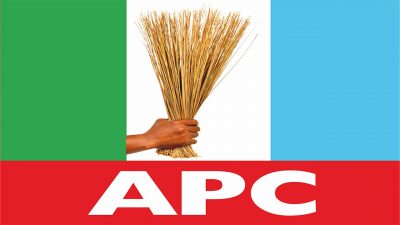 From Ahmad Mohammed Bauchi
One person have been killed and two injured during the All Progressive Congress Bauchi governorship primary election held at Baba Didi Primary School Bauchi.
Four aspirants; Governor Mohammed Abdullah Abubakar,Dr Ibrahim Yakubu Lame,Professor Mohammed Ali Pate and Captain Mohammed Bala Jibrin are contesting the primary.
The electoral officials distributed the elections materials late afternoon, there were conflicting reports from many local government areas of the State against the conduct of the election.
There were protests, allegations of shortage of ballots papers ,intimidation threats and other violations of electoral guidelines and laws.
The Police was consequently, said to have teargased the protesters at Baba Didi Primary School which is Governor Abubakar ward.
Two governorship aspirants in the party, Professor Muhammed Ali Pate and Dr Ibrahim Yakubu Lame, both former ministers, faulted the entire conduct of the exercise.
The aspirants stated this when they addressed a joint press conference at the Nigeria Union of Journalists (NUJ) Press Centre in Bauchi Professor Party alleged that party supporter was shot dead in Boi ward in Bogoro Local Government Area of the state during the primary election.
Dr lame said two people were injured as a result of gunshot. The aspirants alleged that gunshot and use of teargas characterized the primaries across the state, declaring that this was done with a view to chasing away voters at the venues of the primaries, to ensure easy manipulation of the primary election in favour of the governor Abubakar.
The aspirants called on President Muhammadu Buhari and the national headquarters of APC to intervene with a view to rescheduling the election as they declared that what was witnessed between Sunday and Monday in the state was a big shame.
They also called for the suspension of the state executives of the party and disqualification of Governor Abubakar from further participating in the primaries because they were all out to killed APC in the State.
Aspirants said that, "we will no longer participate in any election until the whole issue is resolved.
Some officials of the APC refused to comment on the allegations and explained that they were directed not to participate in the affairs of the election.
Efforts to get the reaction of Governor Abubakar Campaign Organisation failed to yield result as at press time.